Regular price
$599.00 USD
Regular price
$650.00 USD
Sale price
$599.00 USD
Unit price
per
Sale
Sold out
SOEKS Quantum - the most popular professional dosimeter in the world - is successfully sold in 40 countries. It is distinguished by high accuracy and measurement speed. Owing to intuitive menu, color and sound indication, device operation does not cause any difficulties even for naive users. At the same time SOEKS Quantum is much cheaper than its nearest competitors.
Use the SOEKS QUANTUM once, and it becomes obvious why this is the preferred Geiger Counter for the professional, and serious enthusiast.
#1 IN PRECISION DETECTION: Compare it to our SOEKS 112 and ECOVISOR F4 Devices, and you'll discover the QUANTUM features Dual Geiger-Muller Tubes (SBM-20-1), and upgraded processor, to deliver ultra-precise readings (mcSv/h, mR/h, CPM). And it does it all non-stop for 700 hours before recharging! Choose the right SOEKS device for you.
FOR PROFESSIONALS, AND PRO-ENTHUSIASTS: Accurately locate areas of radioactivity, or contamination of items such as scrap metal, building materials, banknotes, stones, or antiques. As a personal Dosimeter measure your exposure to X-Ray machines, lab materials, and other workplace hazards. Calibrated to Gamma, Beta and X-ray.
PERSONALIZE YOUR DATA: Set your own personalized alert thresholds, and save data in the memory. The QUANTUM also allows you to upload to the computer, storing data for up to 3 years! Run 24/7 background monitoring in standby mode to conserve its rechargeable battery, or simply plug into mini-USB (both included in your set).
EASY TO USE, JUST LIKE ALL SOEKS DEVICES – Simple menus, audible alarms, and colored alerts keep this Geiger Counter user friendly. 2 Modes include Background (measures and searches), and Cumulative Dose. QUANTUM delivers on screen data in mcSv/h, rems or CPM for each tube, bar meters and arrows showing radiation is falling or increasing.
ENJOY OUR RISK FREE 2-YEAR WARRANTY: Whether it's for work or home or doomsday prepper kits obviously the SOEKS QUANTUM is the right choice in Professional Radiation Detectors for accuracy, speed, and volume data. In light of recent world events, demand has increased for this device. Secure yours now, before we go to backorder.
Technical specifications:
General
Operating time: up to 12 hours with the screen ON, up to 700 hours in sleep or background measurement mode;
Batteries type: AAA Ni mh Rechargeable (2x included); can also use regular Alkaline or Lithium-Ion;
Certifications: CE and Passport with the factory stamp of conformity and QC check are included; NIST certificate can be obtained separately (usually needed for compliance after 1 year of use and requires a 3rd party lab test);
Size: 5.1 x 2 x 0.7 in (130 x 52 x 18 mm);
Weight: 3 oz (71 g) - without batteries; 6 oz (170 g) - with batteries;
Is charger included? No (Only micro-USB cable).
Geiger Counter
Types of ionizing radiation detection: Beta, Gamma, and X-Ray;
Units of measurement: uSv/h (micro-Sieverts); mR/h (milliRoentgens), CPM (Counts per Minute); automatically adapts for dosimeter;
Type of Geiger Muller Tubes: SBM20-1; two tubes are located on the left and right sides for better accuracy, increased range and faster response;
Alarm Thresholds: Visual, audio, can be set manually;
Range of measurement: from 0.01 uSv/h to 1000 uSv/h (1-1000 mR/h); from 0.1 MeV for Gamma-Rays and X-Rays.
Dosimeter
Time of cumulative dose storage (on device): up to 999 days;
Range of dose measurement: up to 1000 Sieverts (100,000 Roentgens);
Measurement data (on device): up to 24 hours in 10 seconds intervals; time-stamps;
Data transfer (MAC or PC): up to 999 days.
More about SOEKS Quantum Professional Dosimeter - https://www.actin.ca/s/stories/soeks-quantum-professional-dosimeter
Promo SOEKS Quantum - https://youtu.be/RX_4Yc11lzI
Just Like All SOEKS Dosimeters (EcoVisor F4 and SOEKS 112), It Retains Its Easy Interface
The QUANTUM has 2 Standard Modes: Background Mode (for search, and measure) and Accumulated Dose, with visual Green, orange and red alerts and alarms showing exposure. An arrow shows when levels are falling as well as on screen bar meter, graph and numerical data (Sieverts, Roentgens, Counts per Minute) for each GM Tube. It measures Gamma, Beta and x-Ray.
But Only the QUANTUM Delivers PRO-Functionality
Dual Geiger-Muller Tubes, and upgraded processors deliver ultra-precise readings non stop for 700 hours. While the download feature lets you store, track and transfer data for up to 3 years! Personalized thresholds let you set your own alerts and standby mode allows for long, battery preserving monitoring.
For the Professional, It Makes Perfect Sense
Whether it's for work or home, the lightweight QUANTUM is the perfect choice for anyone looking for accuracy, speed, and volume data. So, if you're ready to go pro, you're ready for the precision of SOEKS QUANTUM.
Share
View full details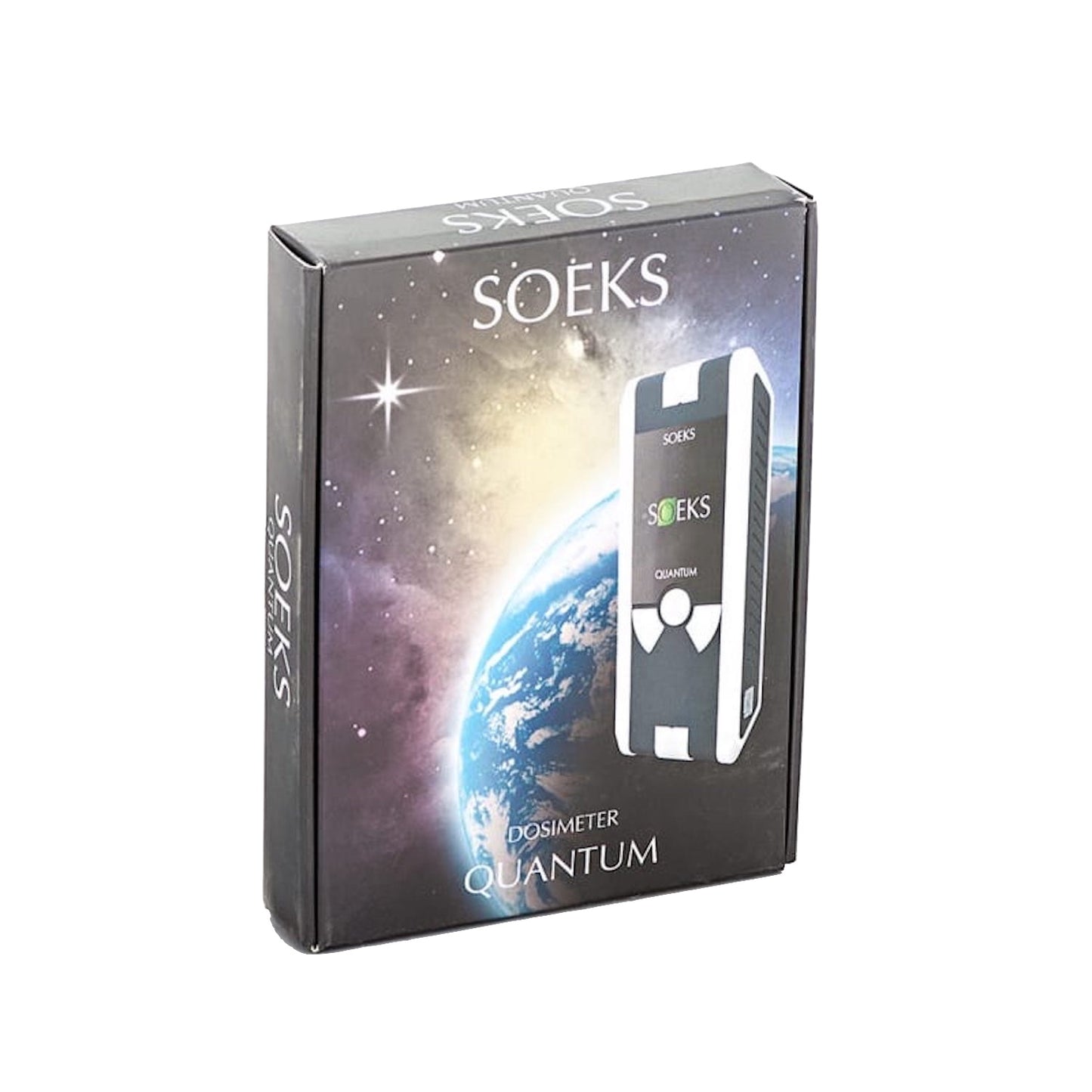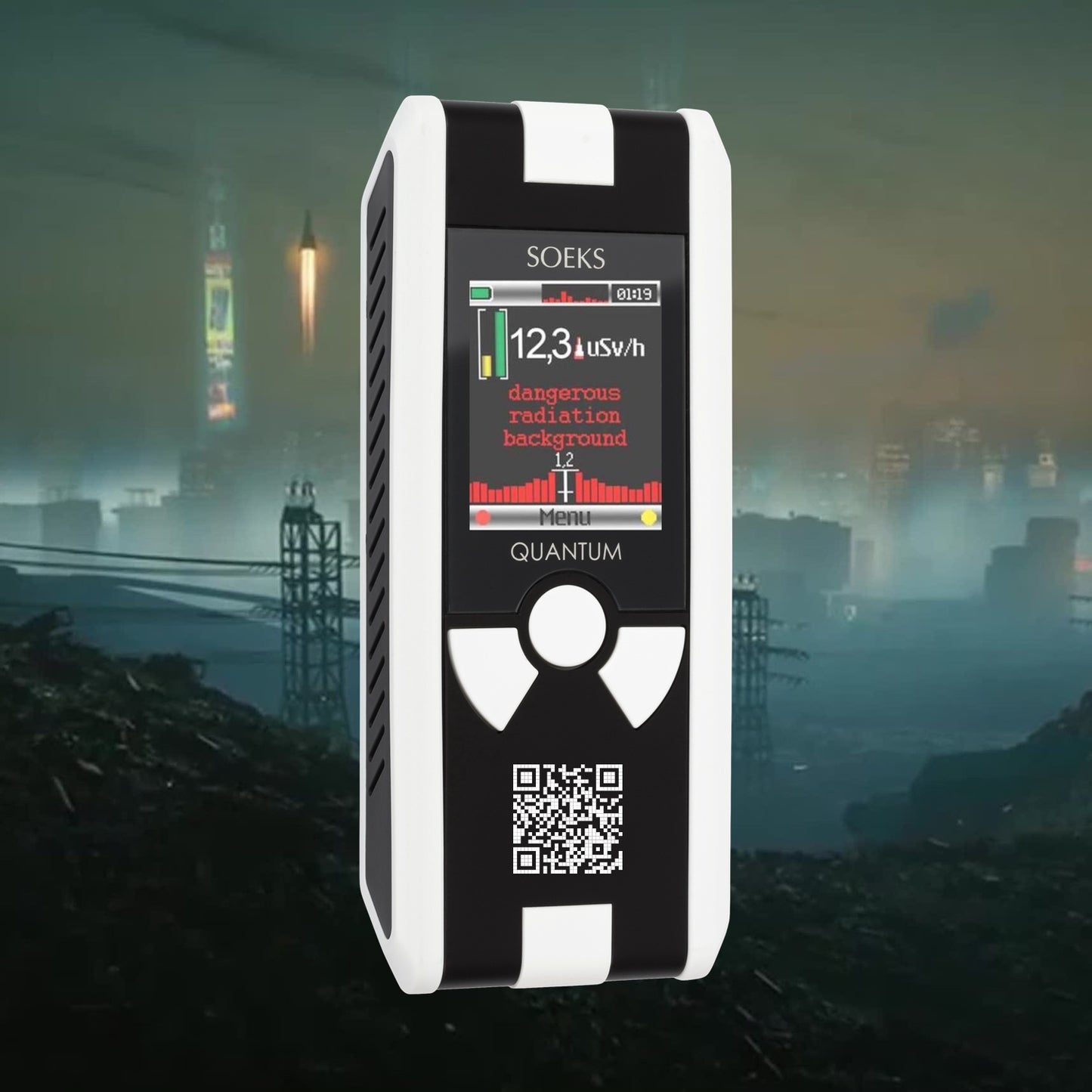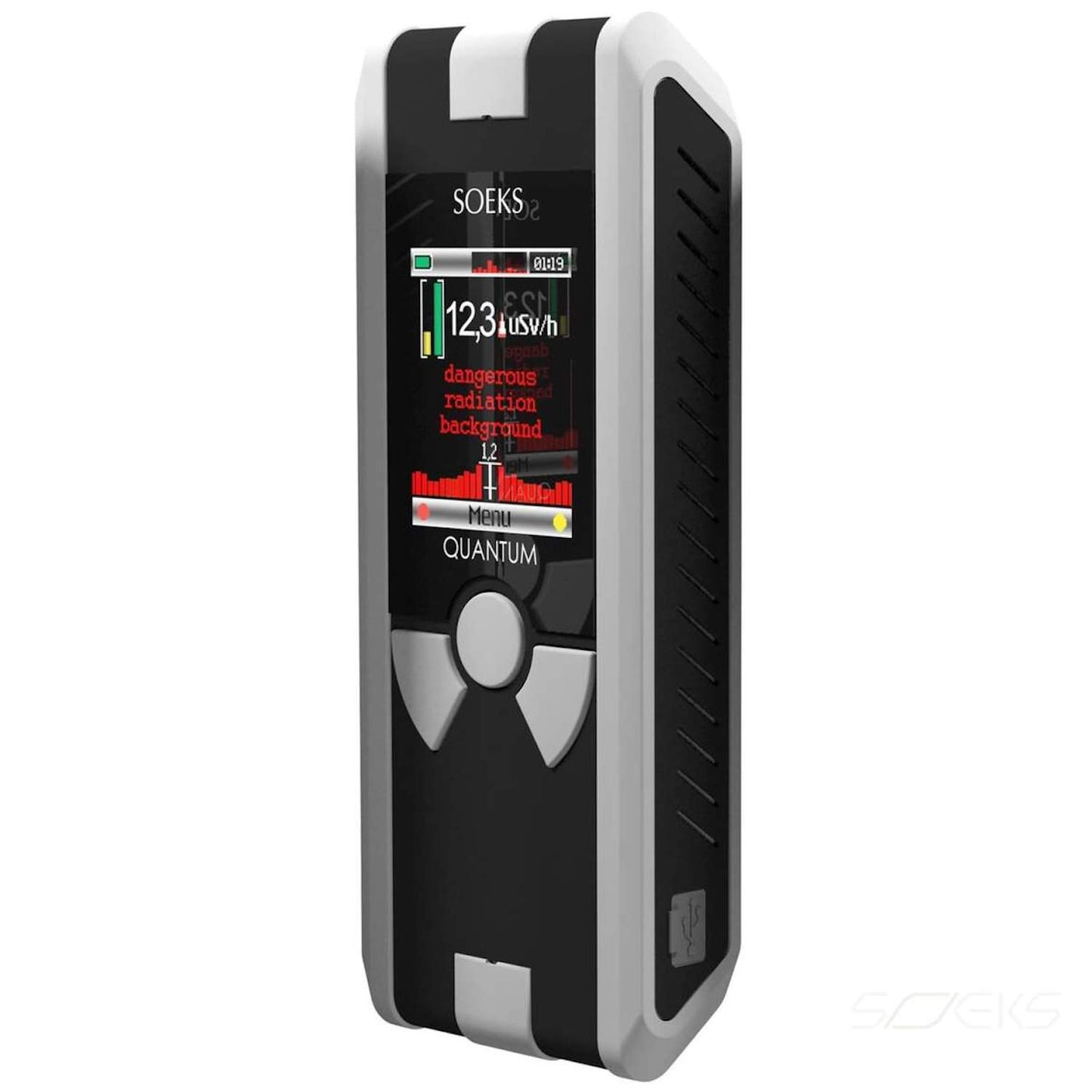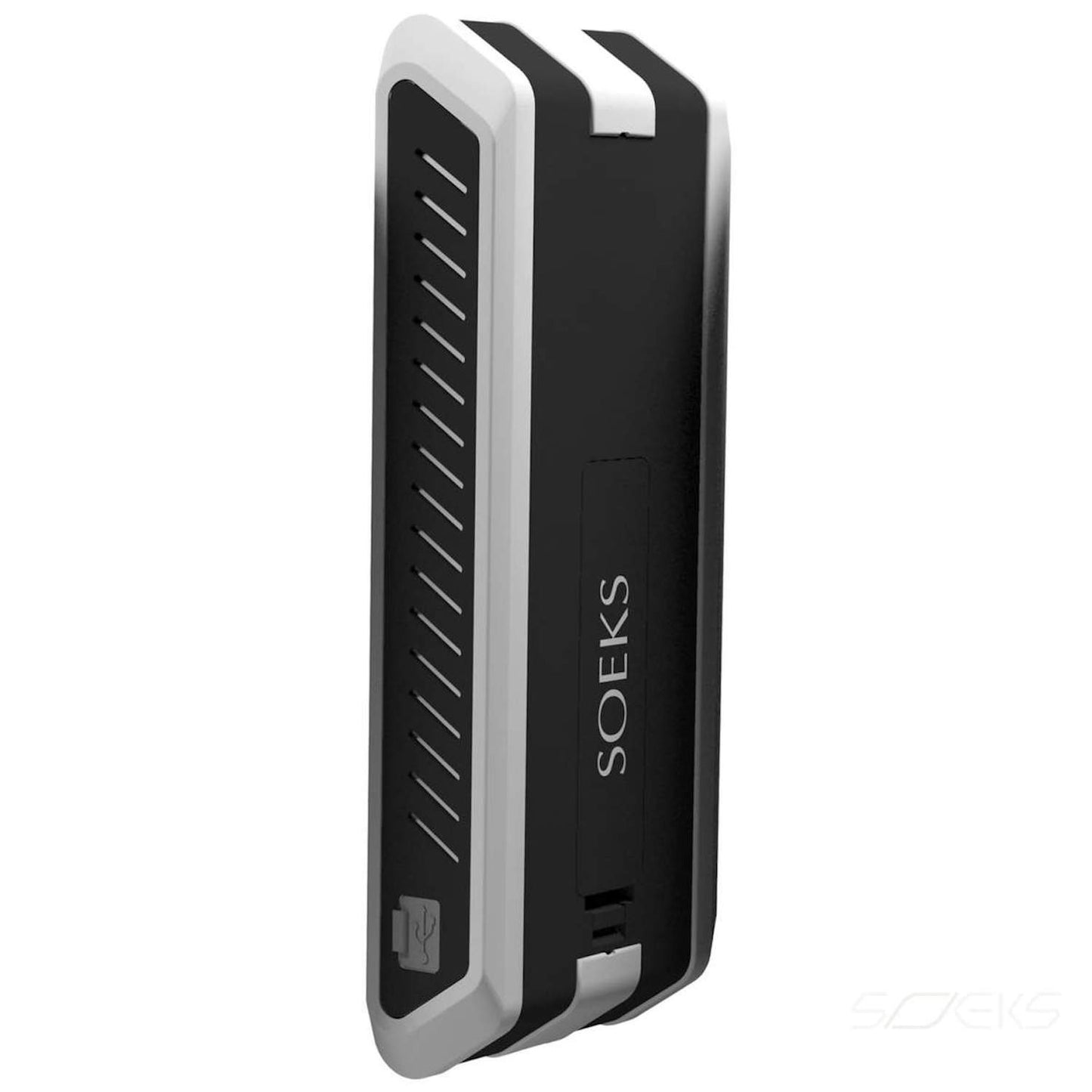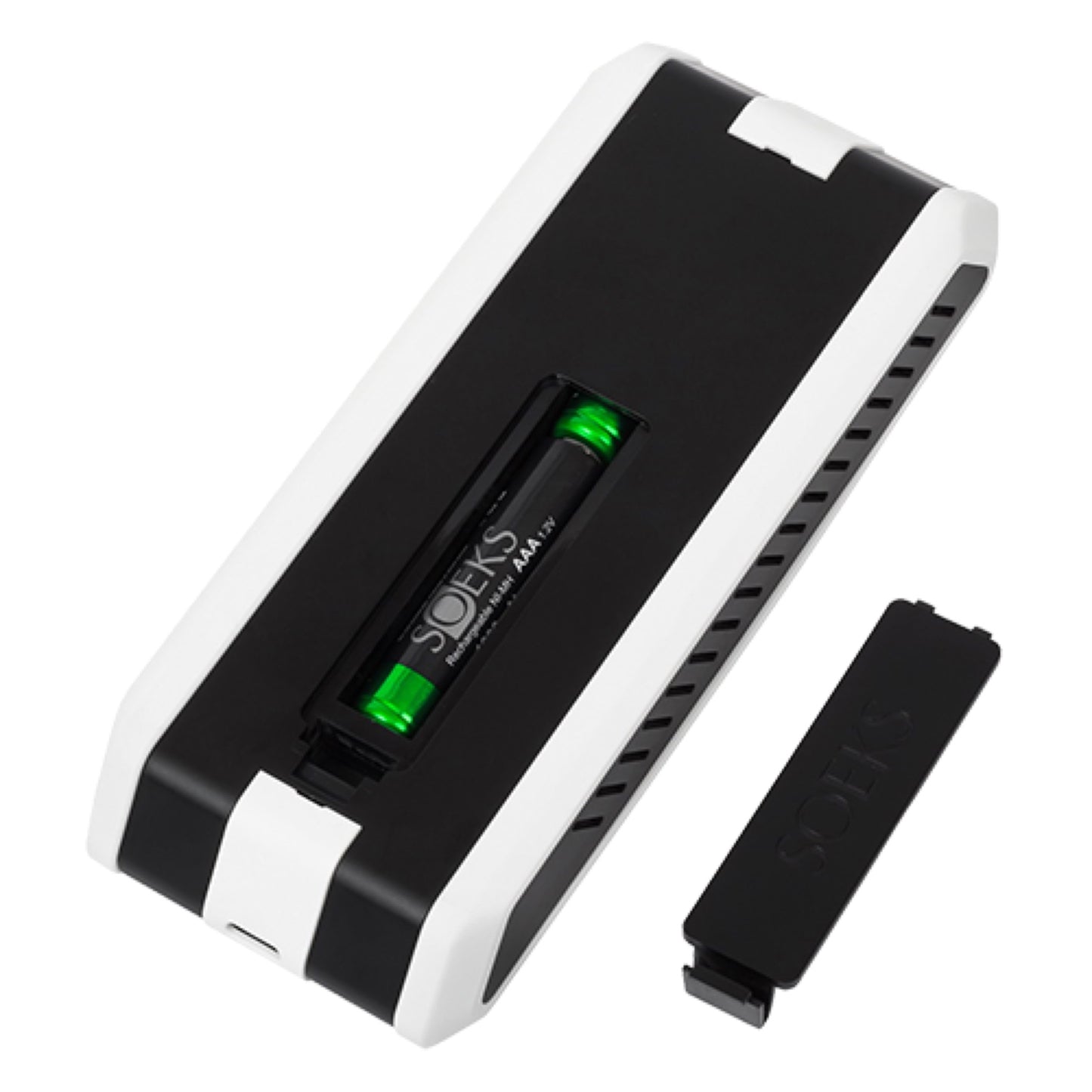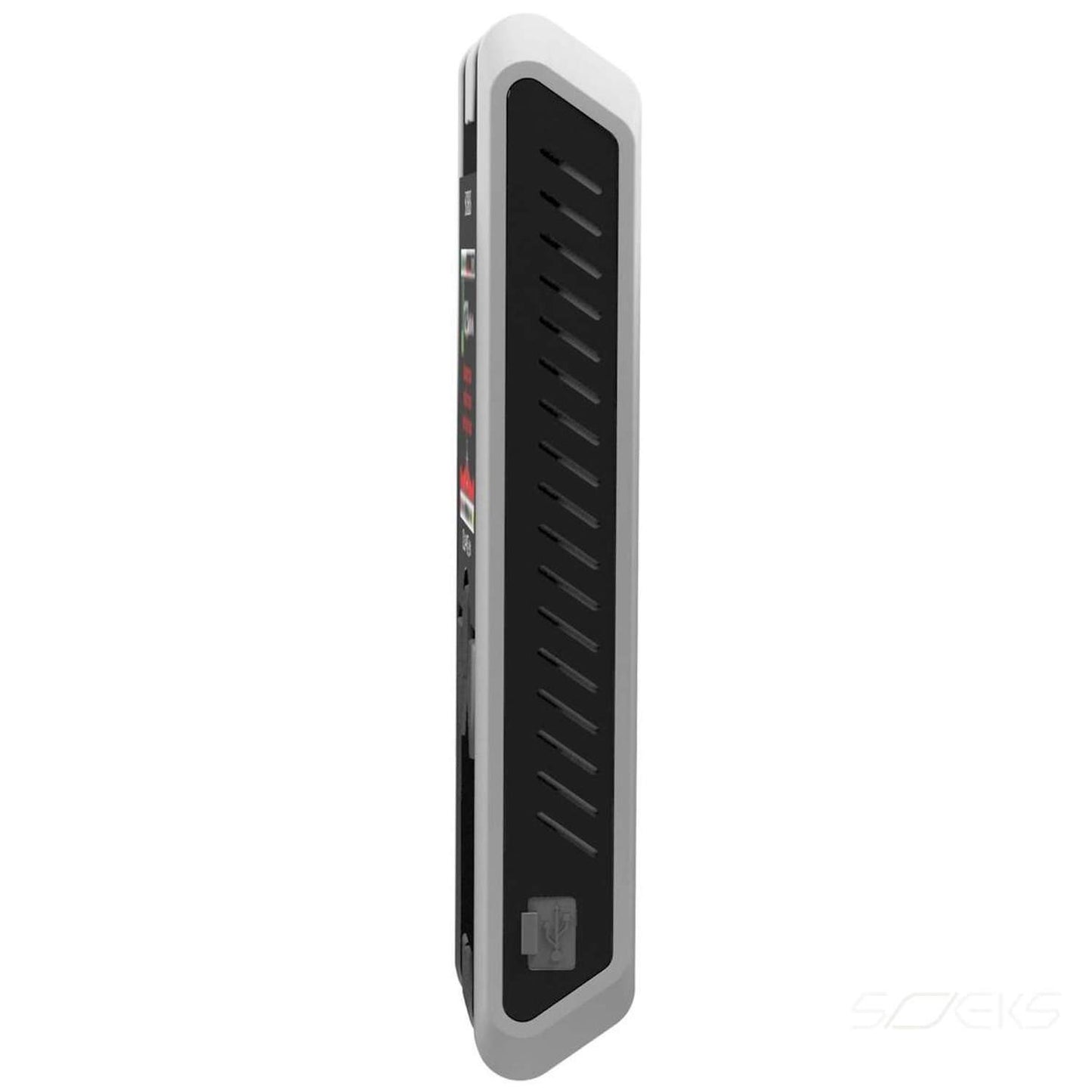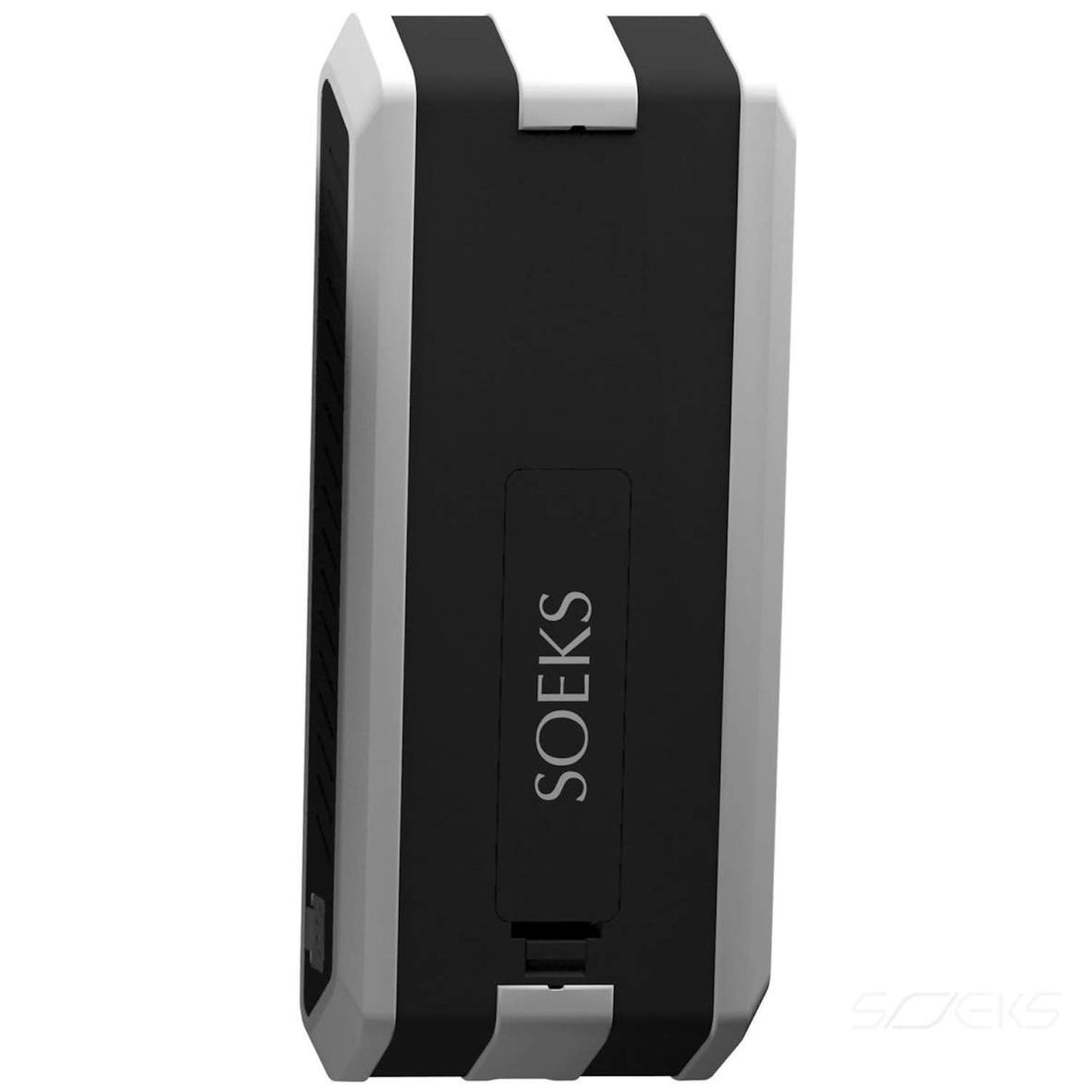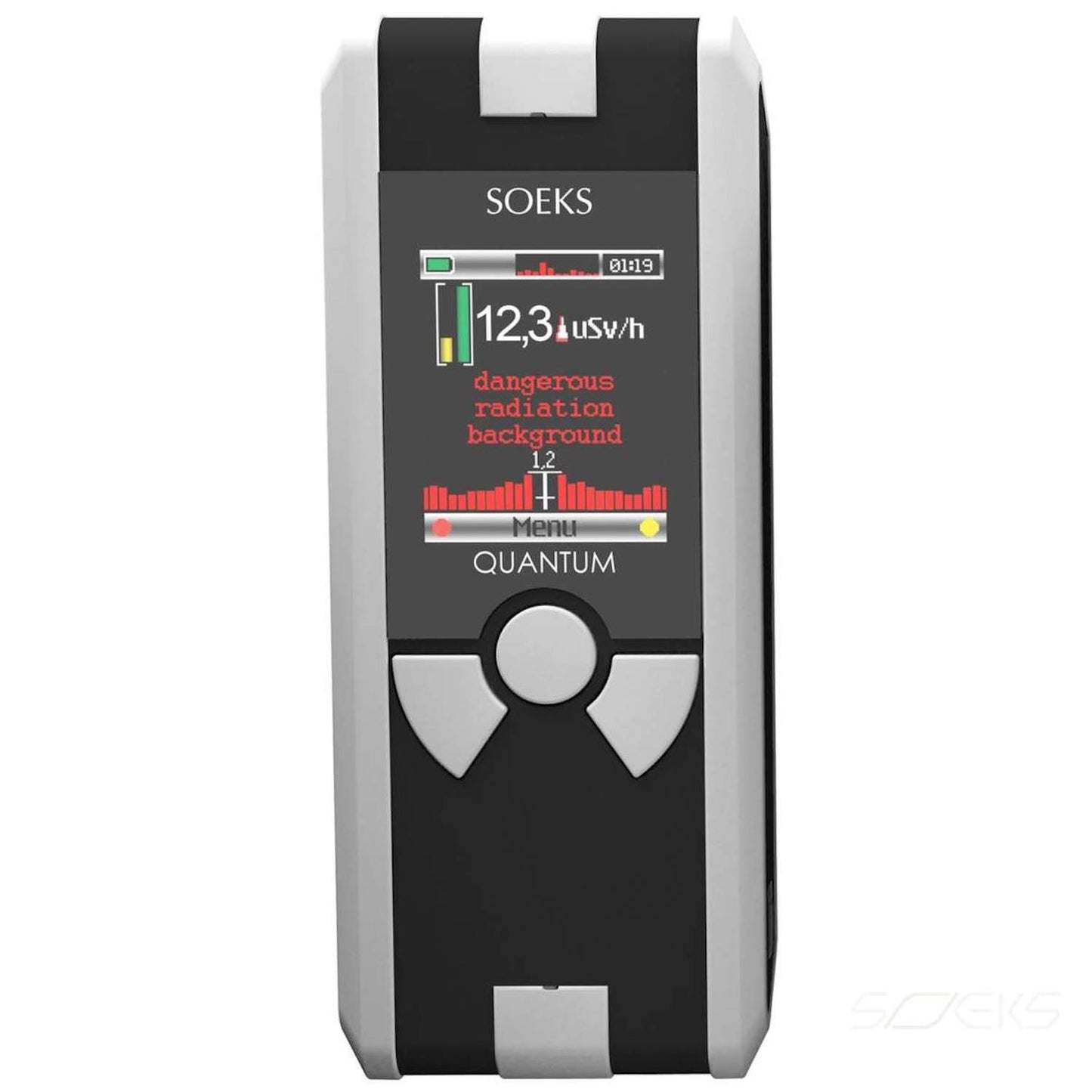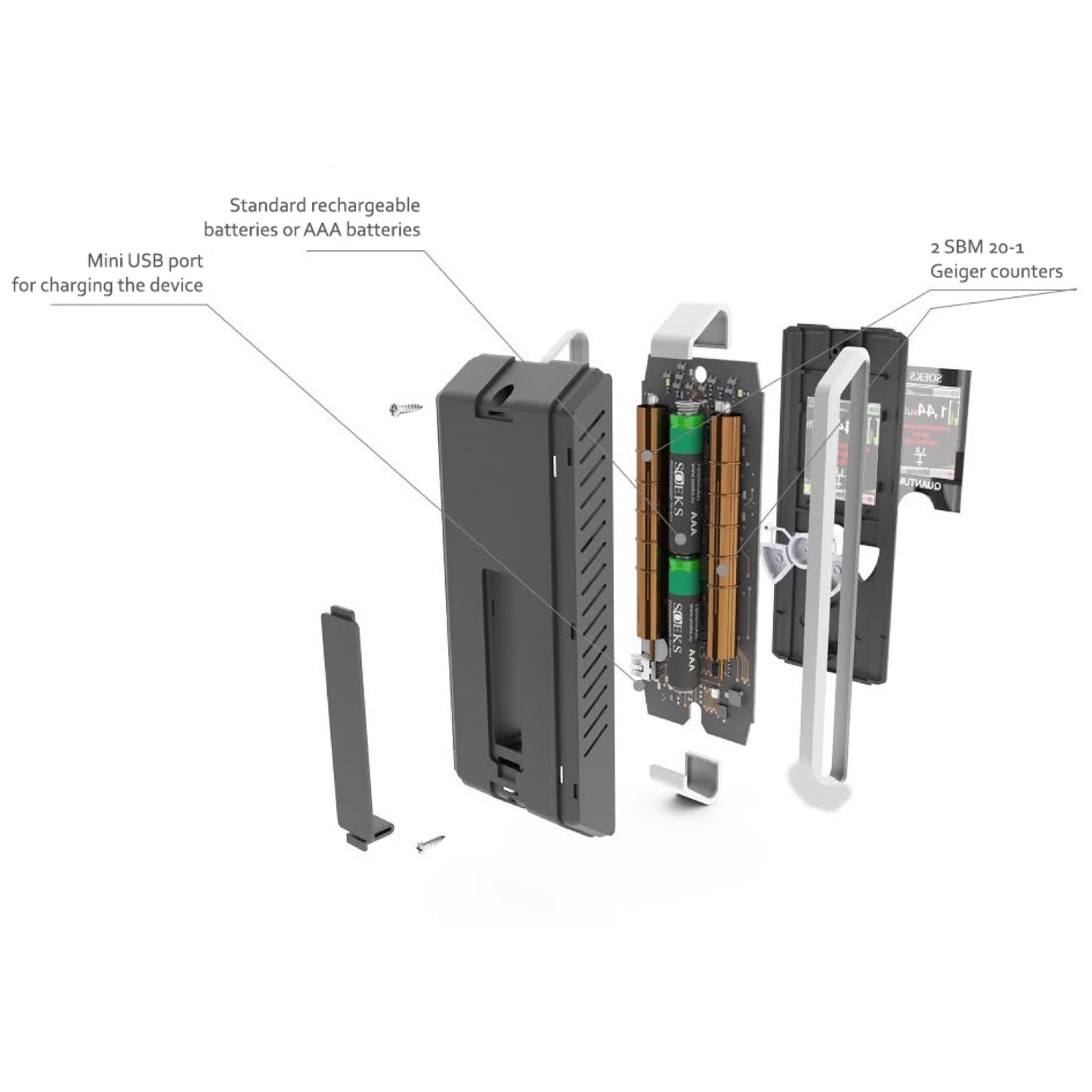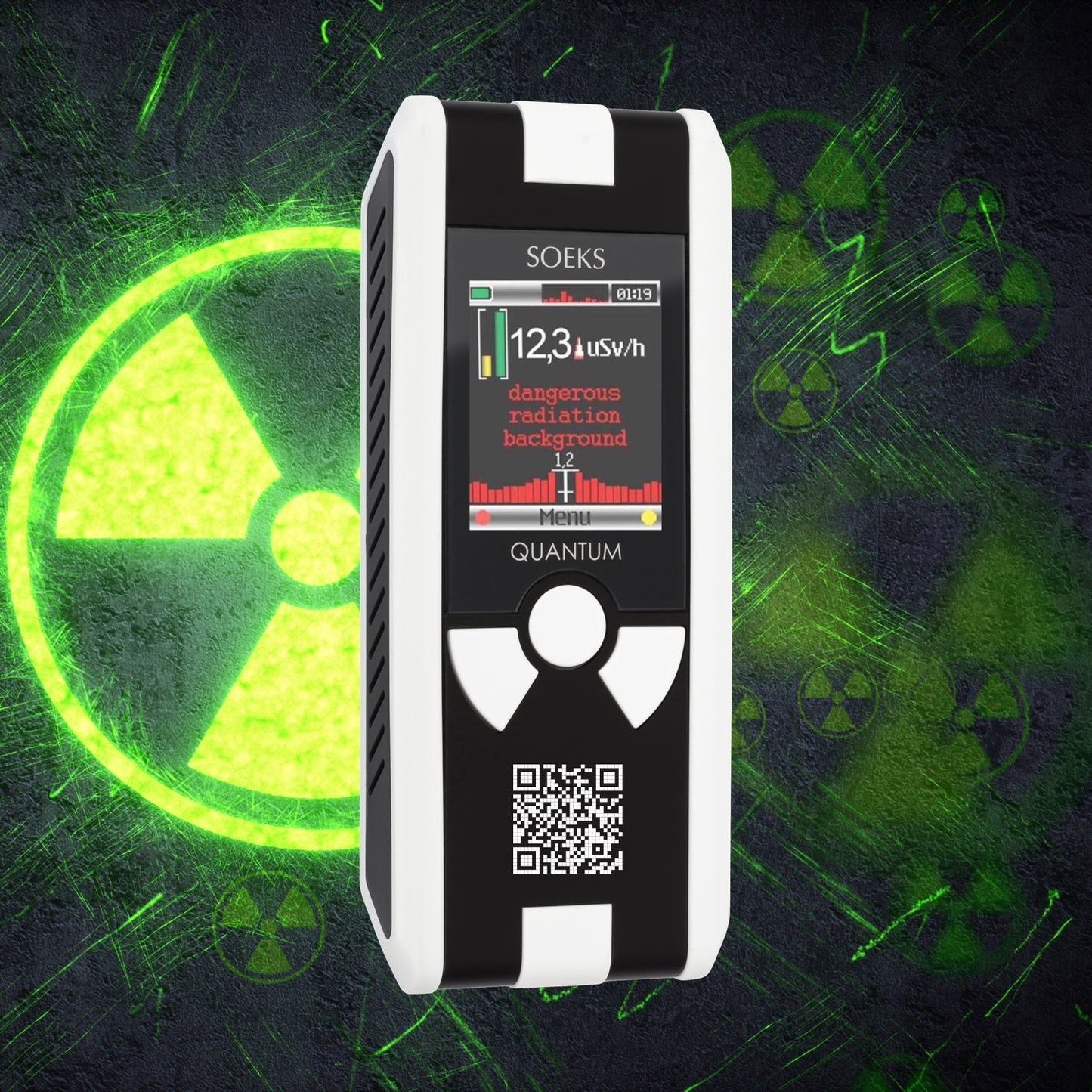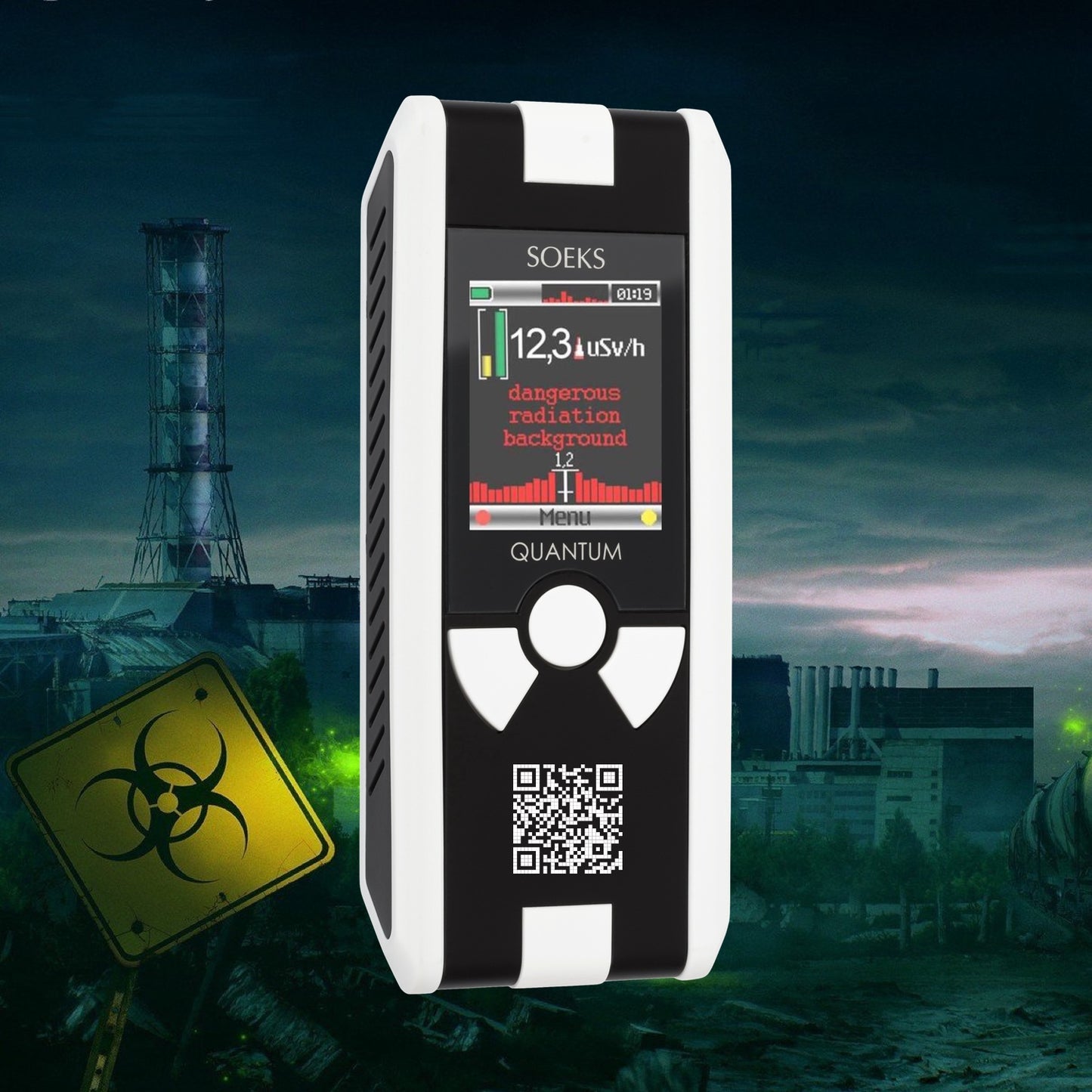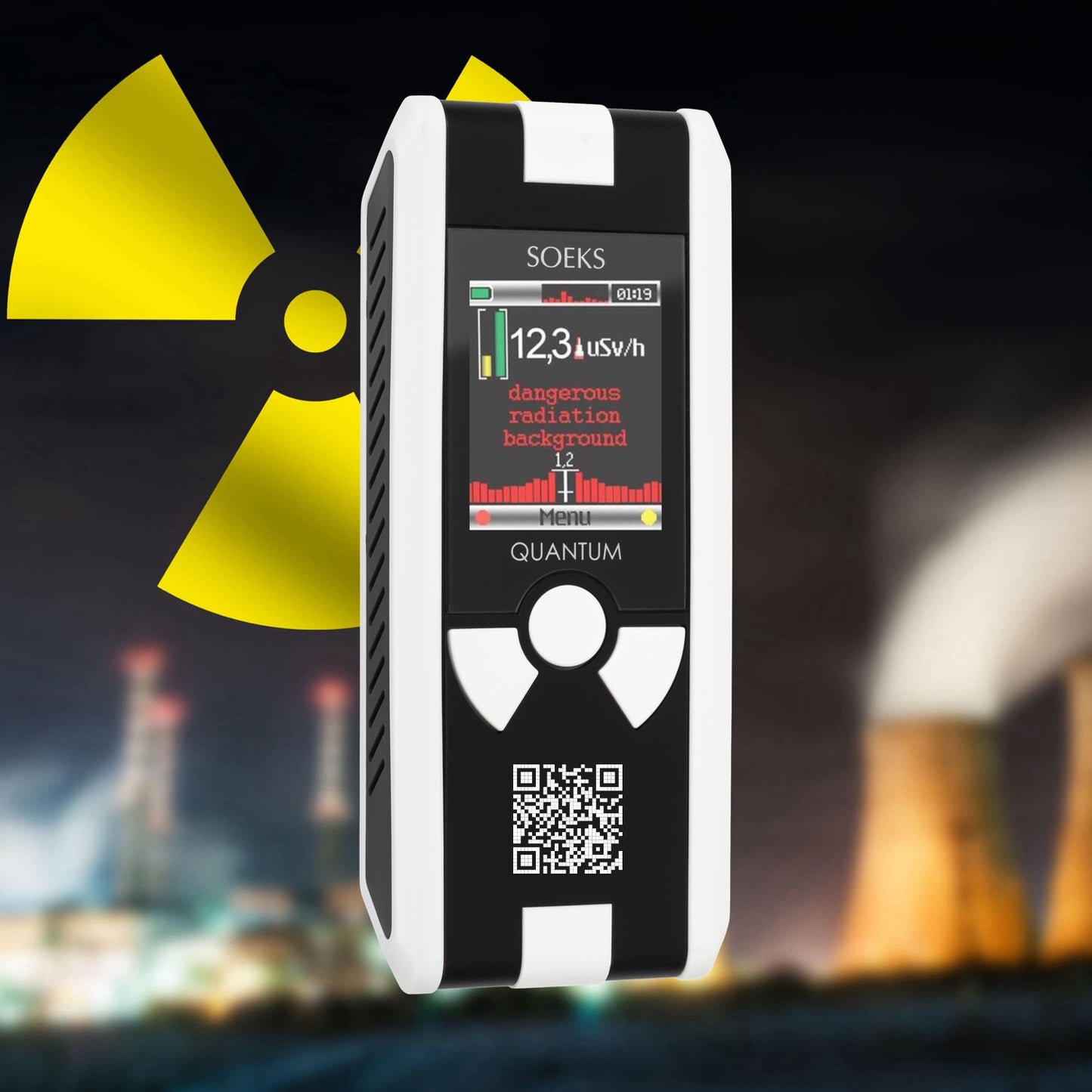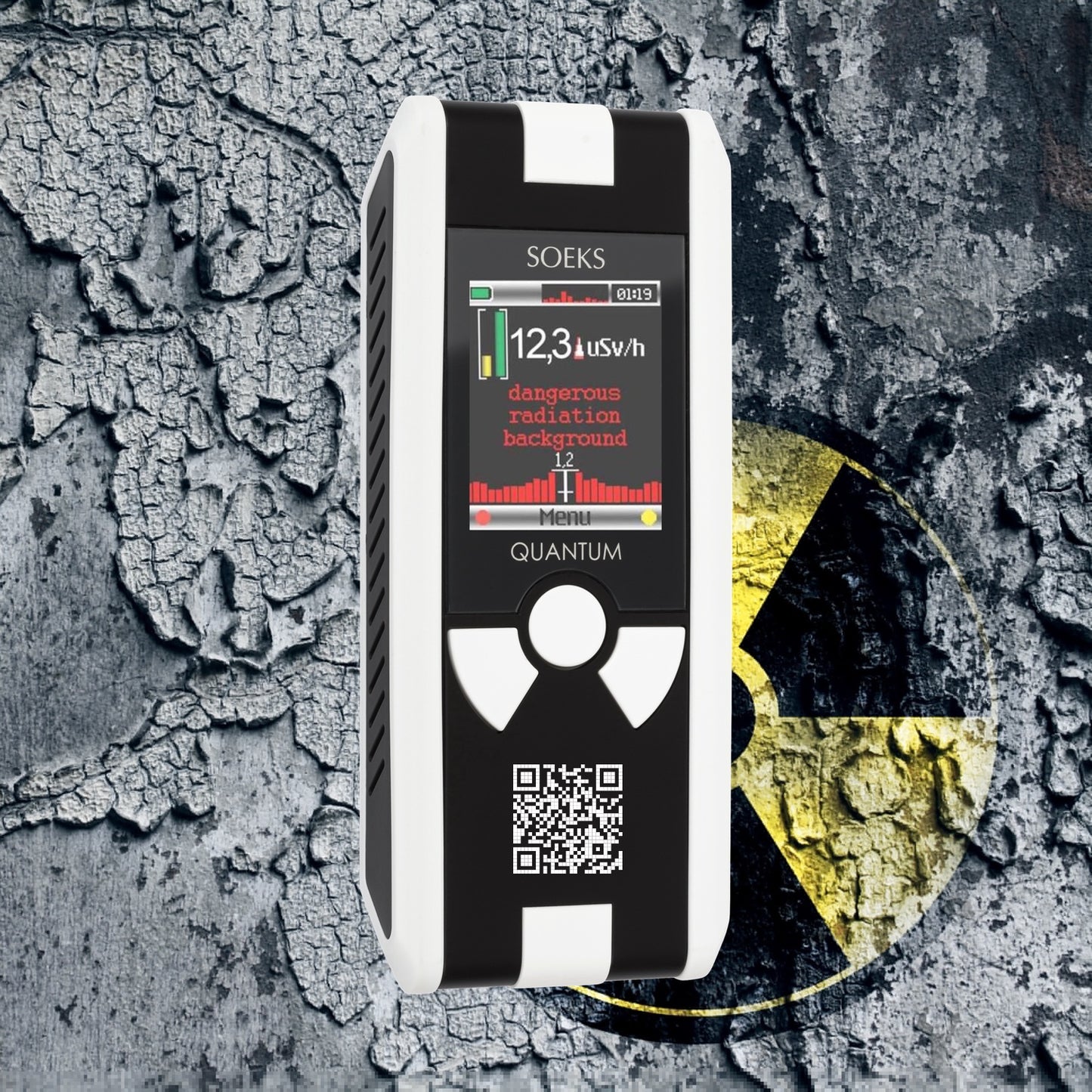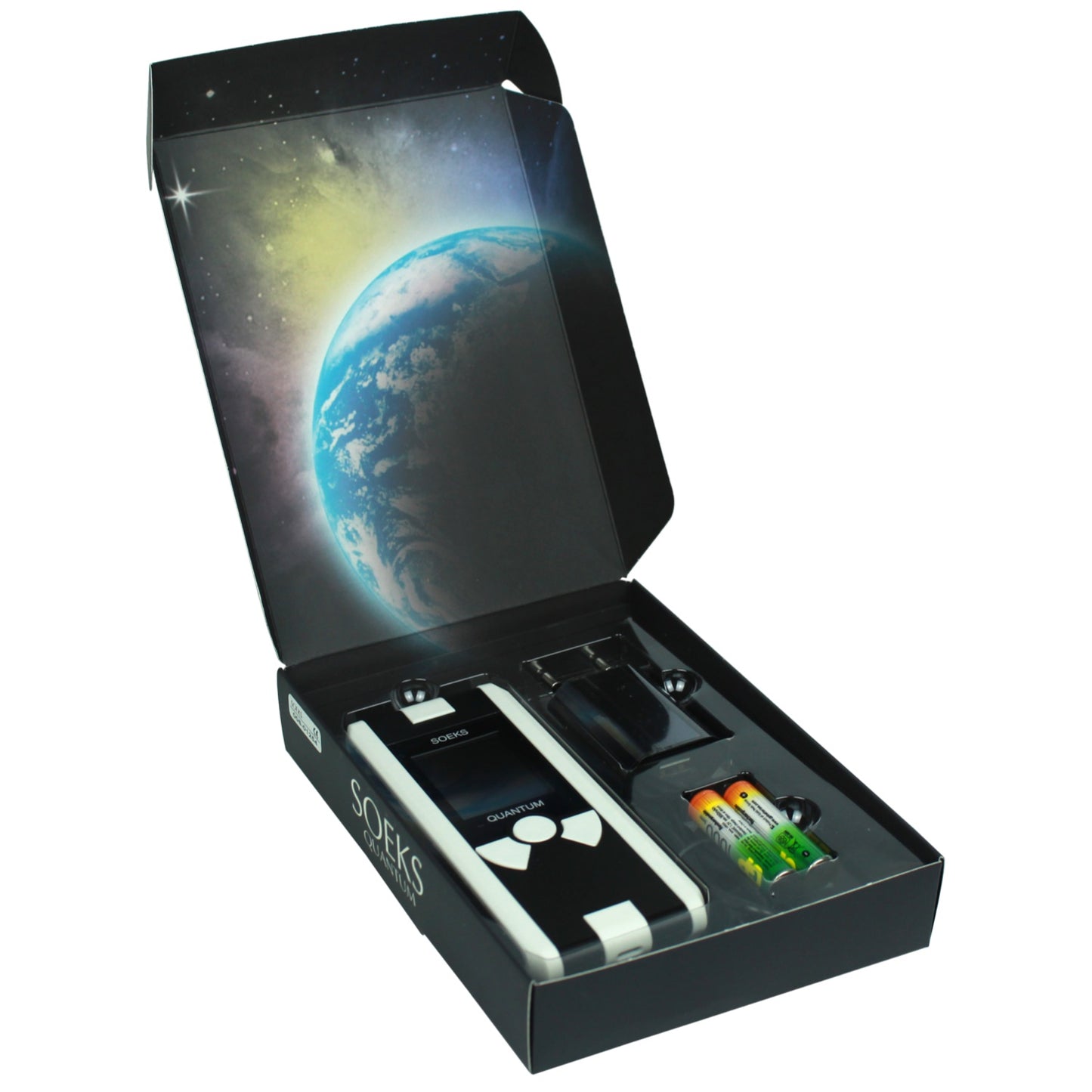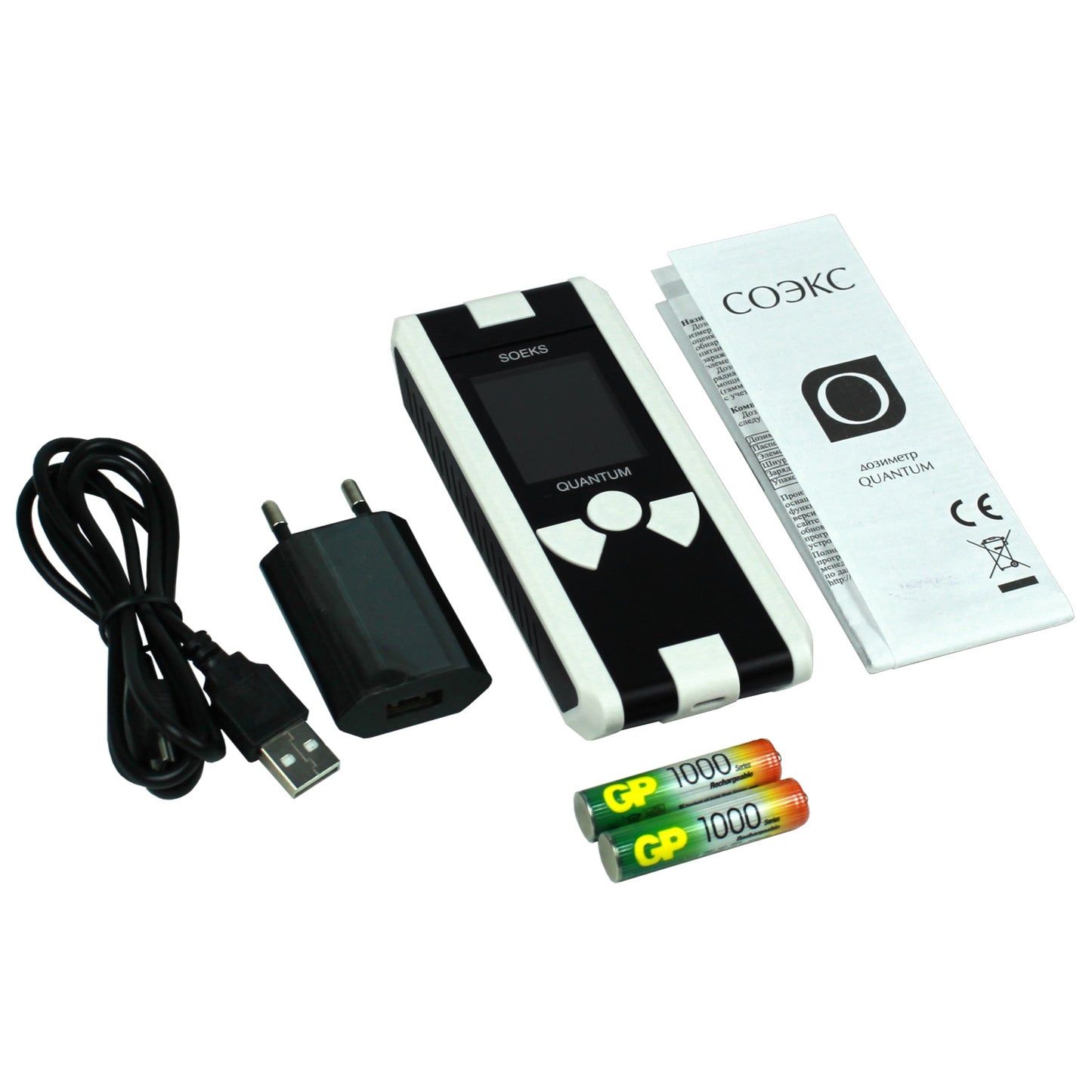 <<<<<<< HEAD