Regular price
$695.00 USD
Regular price
$3,500.00 USD
Sale price
$695.00 USD
Unit price
per
Sale
Sold out
AirSense™ 11 APAP and CPAP machines combine advanced digital health technology with effective therapy modes, making it easier and more convenient than ever to start and adhere to sleep apnea therapy.
In addition to the therapy modes, each machine also provides access to myAir™, an intuitive online support program and APP designed to help users get started and adjust to therapy. AirSense 11 users can also take advantage of exclusive new features on myAir, including Personal Therapy Assistant and Care Check-In.
Product highlights
Every AirSense 11 machine includes a wide range of features designed to deliver comfortable therapy, as well as tools and myAir access to help you start and stay on track throughout your sleep apnea treatment journey.
The AirSense 11 series includes three different models: AutoSet, CPAP and Elite;
An easy-to-use touchscreen makes the AirSense 11 simple to understand and operate;
Sleek, modern design that will look great by the bed;
Simple Start/Stop button makes it easy to turn therapy on and off with a single tap;
Includes access to ResMed myAir, an online support program and app that uses data from your machine to let you know how you slept the night before, and provide tailored coaching tips and encouragement;
myAir's Personal Therapy Assistant guides you through equipment setup, helping you troubleshoot common issues and get used to therapy;
Care Check-In gives you coaching and assistance tailored to meet your personal needs;
Availability of over-the-air upgrade capability gives you the opportunity to directly receive maintenance and feature updates;
Integrated heated humidifier can be controlled manually or automatically with the Climate Control feature;
AutoRamp™ feature delivers a low airflow pressure to help you fall asleep, then steadily increases to your prescribed level;
Expiratory pressure relief (EPR™) maintains regular airflow pressure while you inhale and reduces pressure to make it easier when exhaling.
Here's how it all works together
Machine pushes air through the tubing to the mask;
Mask (frame, cushion and headgear) allows pressurized air to enter the airway;
Humidifier adds moisture to the air you breathe;
65W power supply unit provides continuous power;
Filters are used to prevent dust and contaminants from entering the machine;
myAir app helps guide you through equipment setup, includes a daily sleep score for tracking your progress and provides tailored coaching and educational resources.
Understanding the AirSense 11 model
Auto-adjusting machine that changes airflow pressure levels on a breath-by-breath basis. It also includes the for Her algorithm, a gender-specific therapy mode.
What's Included:
AirSense 11 AutoSet;
Built-in HumidAir Humidifier;
HumidAir 11 standard water tub;
ClimateLineAir 11 Heated Tubing;
Power Supply with Cord;
Travel Bag;
Starter Filter;
Printed Users Manual.
Technical specifications:
Operating pressure range:

4 to 20 cm H2O ( 4 to 20 hPa);
Maximum single fault steady state pressure:
Device will shut down in the presence of a single fault if the steady state pressure exceeds: 40 cm H2O (40 hPa) for more than 1 second;
Pressure measurement tolerance:
± 0.5 cm H2O (0.5 hPa) ± 4% of measured reading;
Flow measurement tolerance:
± 6 L/min or 10% of reading, whichever is greater, at 0 to 150 L/min positive flow;
Sound (Pressure level / Power level):
Device with SlimLine and HumidAir 11 tub (HumidAir 11 tub 1/2 filled) - 27 dBA with uncertainty of 2 dBA / 35 dBA with uncertainty of 2 dBA;
Device with SlimLine and Side cover - 25 dBA with uncertainty of 2 dBA / 33 dBA with uncertainty of 2 dBA;
Physical Dimensions:
Dimensions (H x W x D) with HumidAir 11 tub: 3.72" x 10.21" x 5.45" (94.5 mm x 259.4 mm x 138.5 mm);
Dimensions (H x W x D) with side cover: 3.72" x 9.32" x 5.45" (94.5 mm x 236.8 mm x 138.5 mm);
Weight:
Device and HumidAir 11 tub: 40 oz (1130 g);
Device with side cover: 41 oz (1142 g);
65W power supply unit:
AC input range 100-240V, 50-60Hz, 2.0A / 115V, 400Hz, 1.5A (for aircraft use);
DC output 24 V 2.71A;
Water capacity:
380 mL; Time between each refill of the humidifier tub: > 8 hours ±0.5 hours (tested at 23 ±2°C / 73.4 ± 3.6 °F);
Recommended water type to use in the humidifier tub:
Standard tub - Distilled water;
Cleanable tub - Drinking quality water (potable);
Design life:
Device, power supply unit: 5 years;
Standard humidifier tub: 6 months;
Cleanable humidifier tub: 2.5 years;
Air tubing: 6 months.
Share
View full details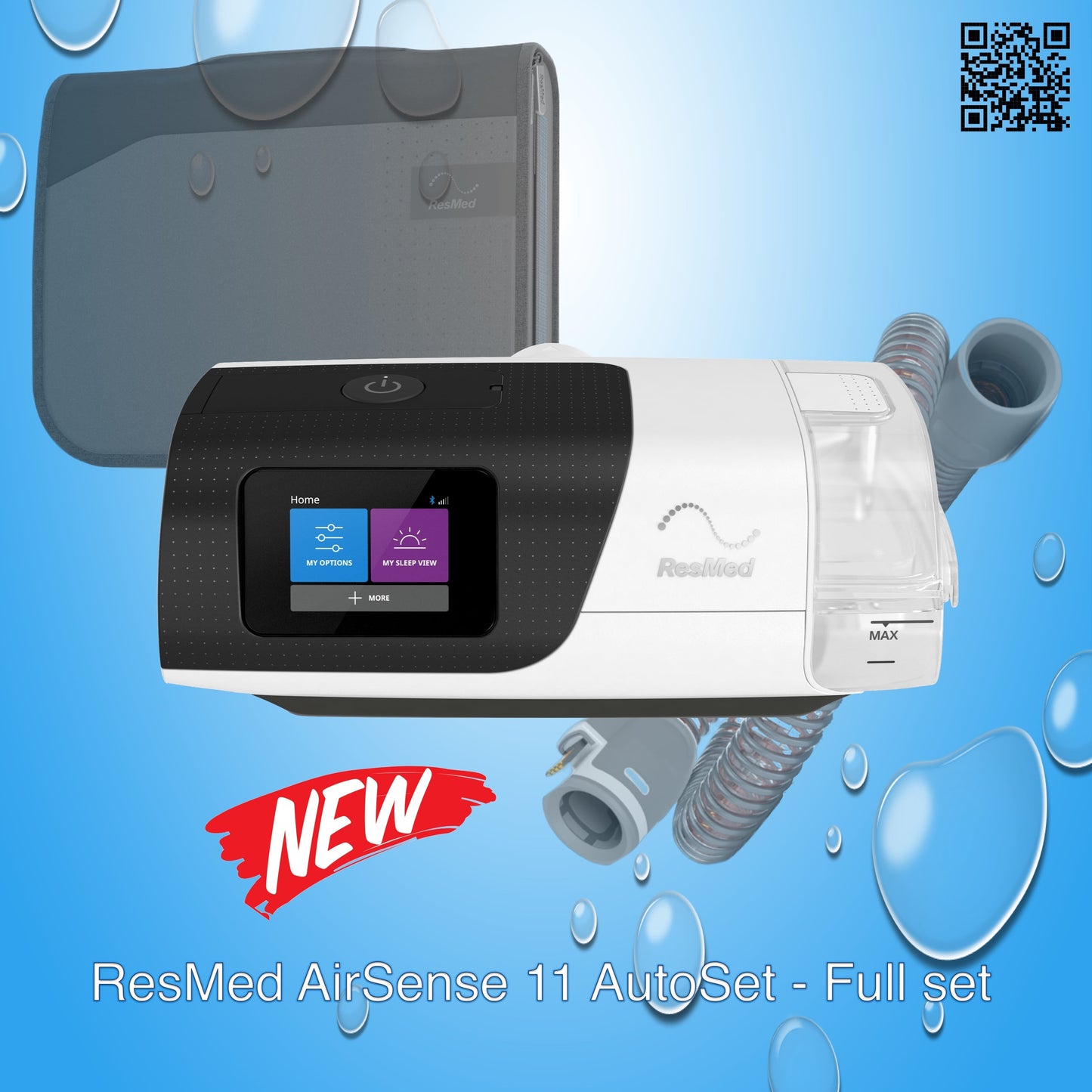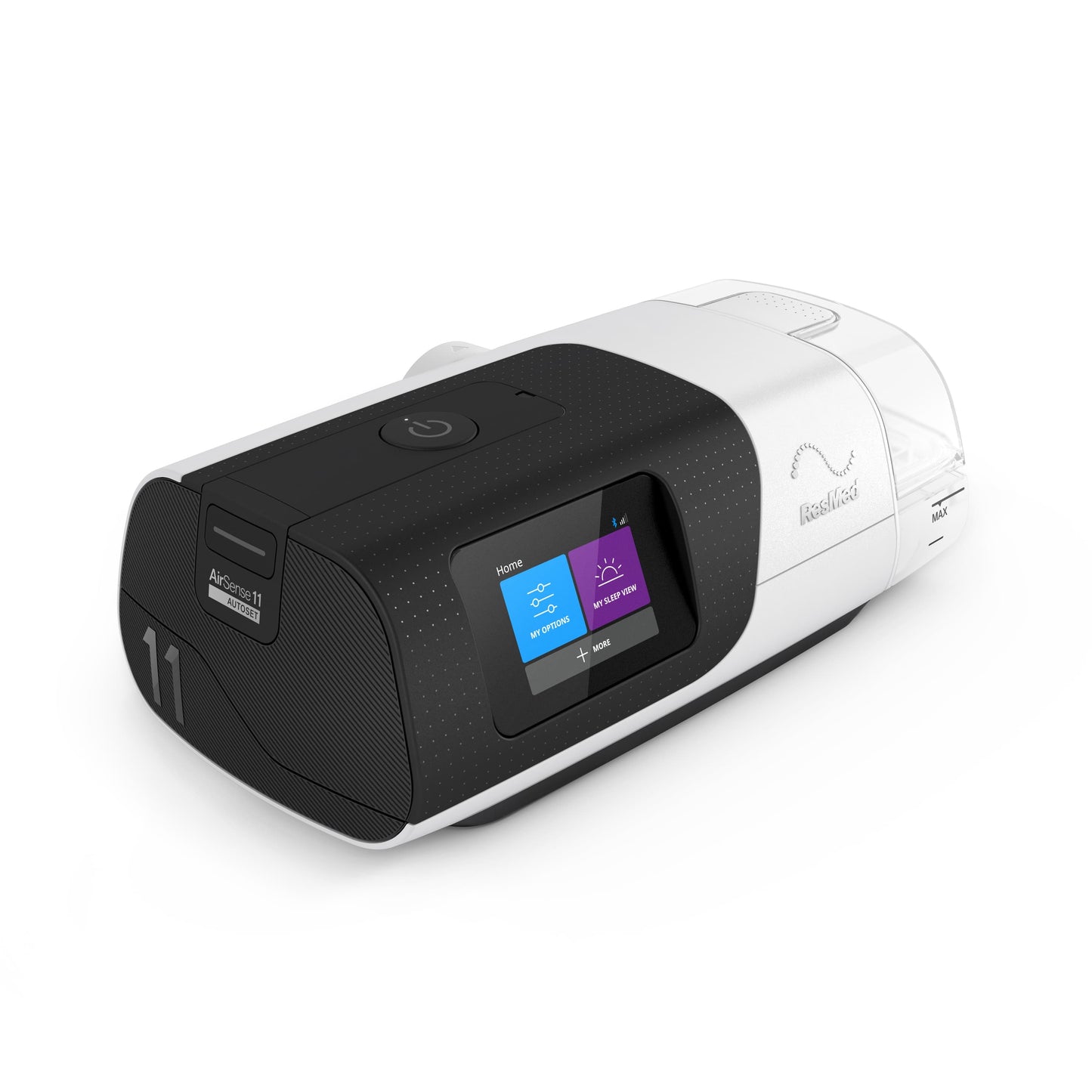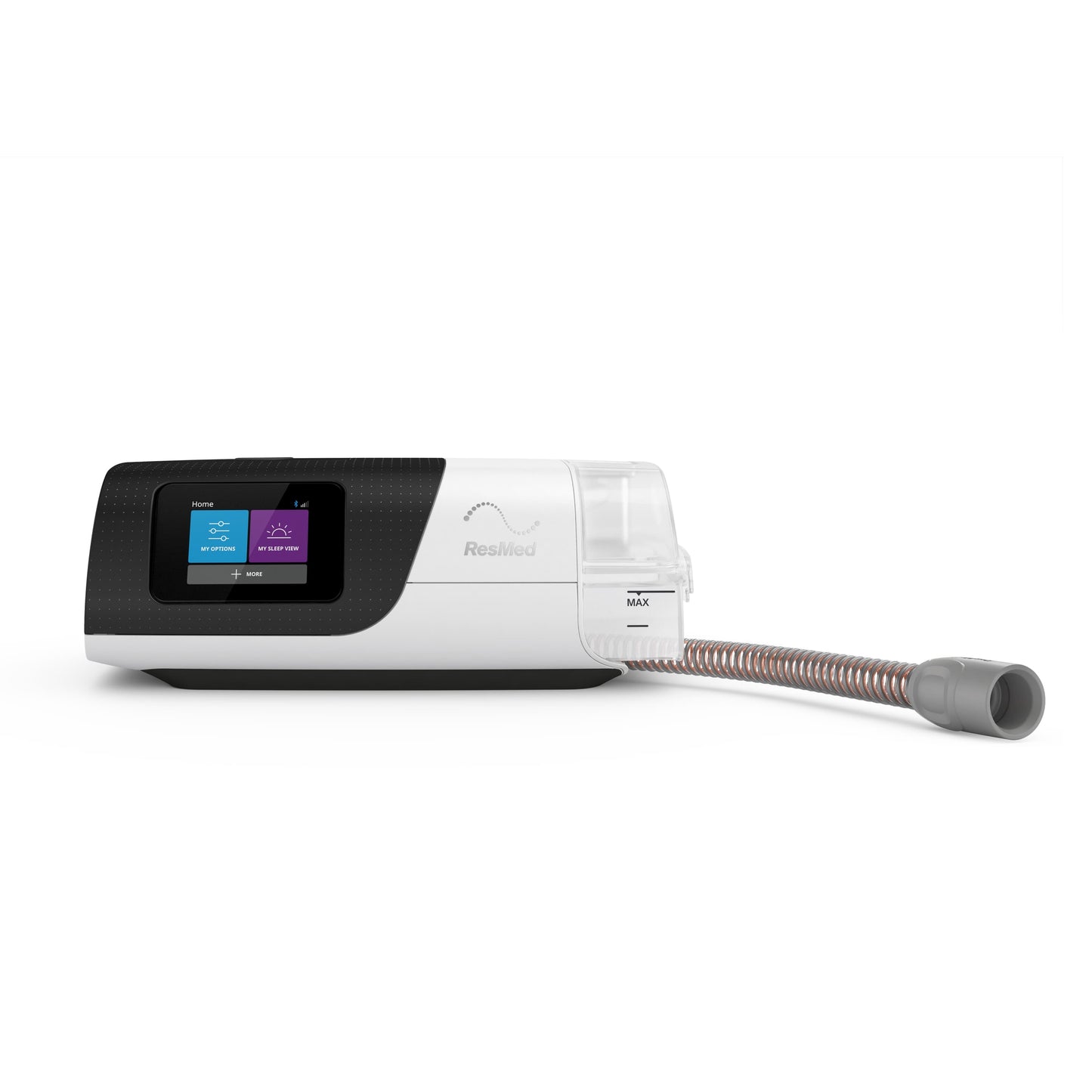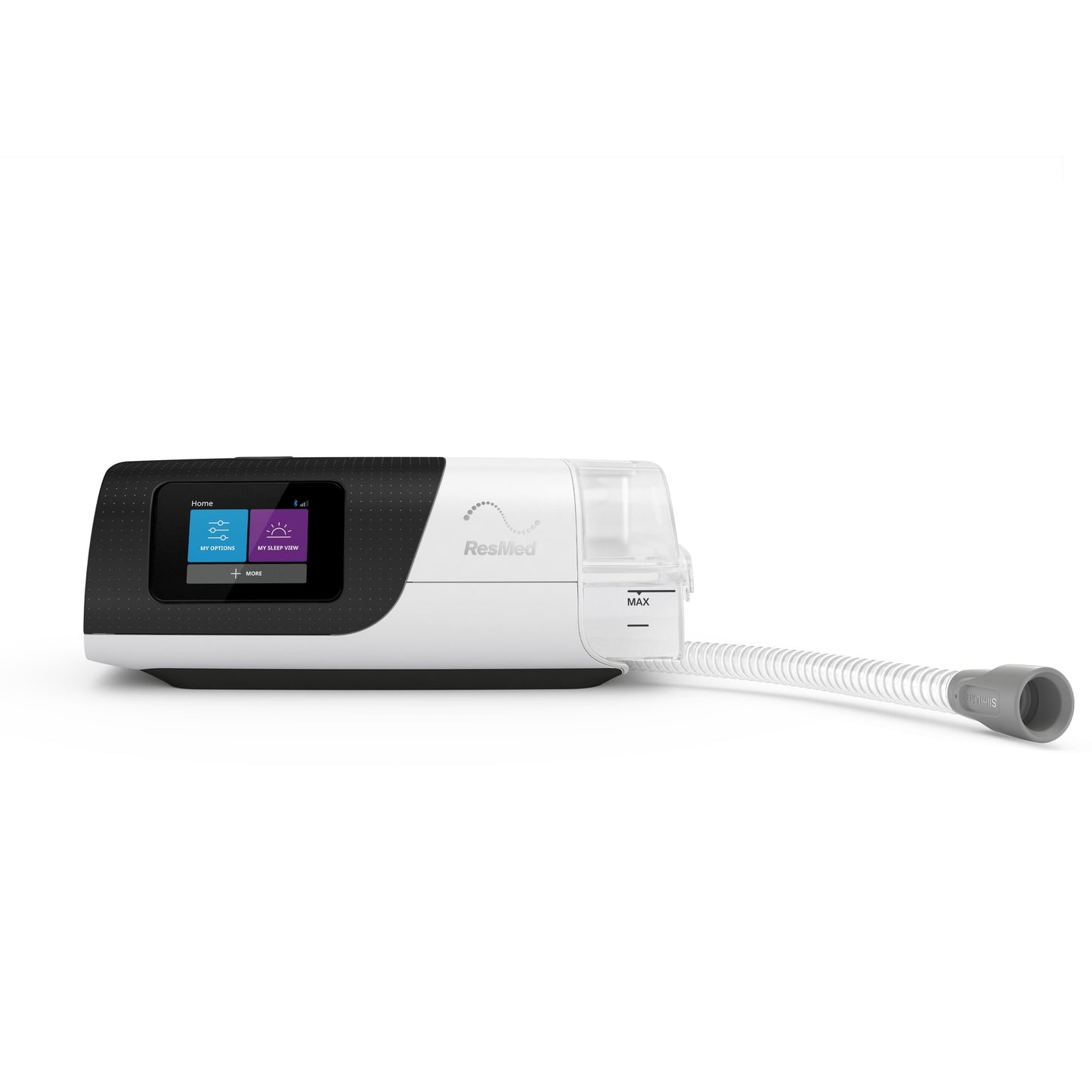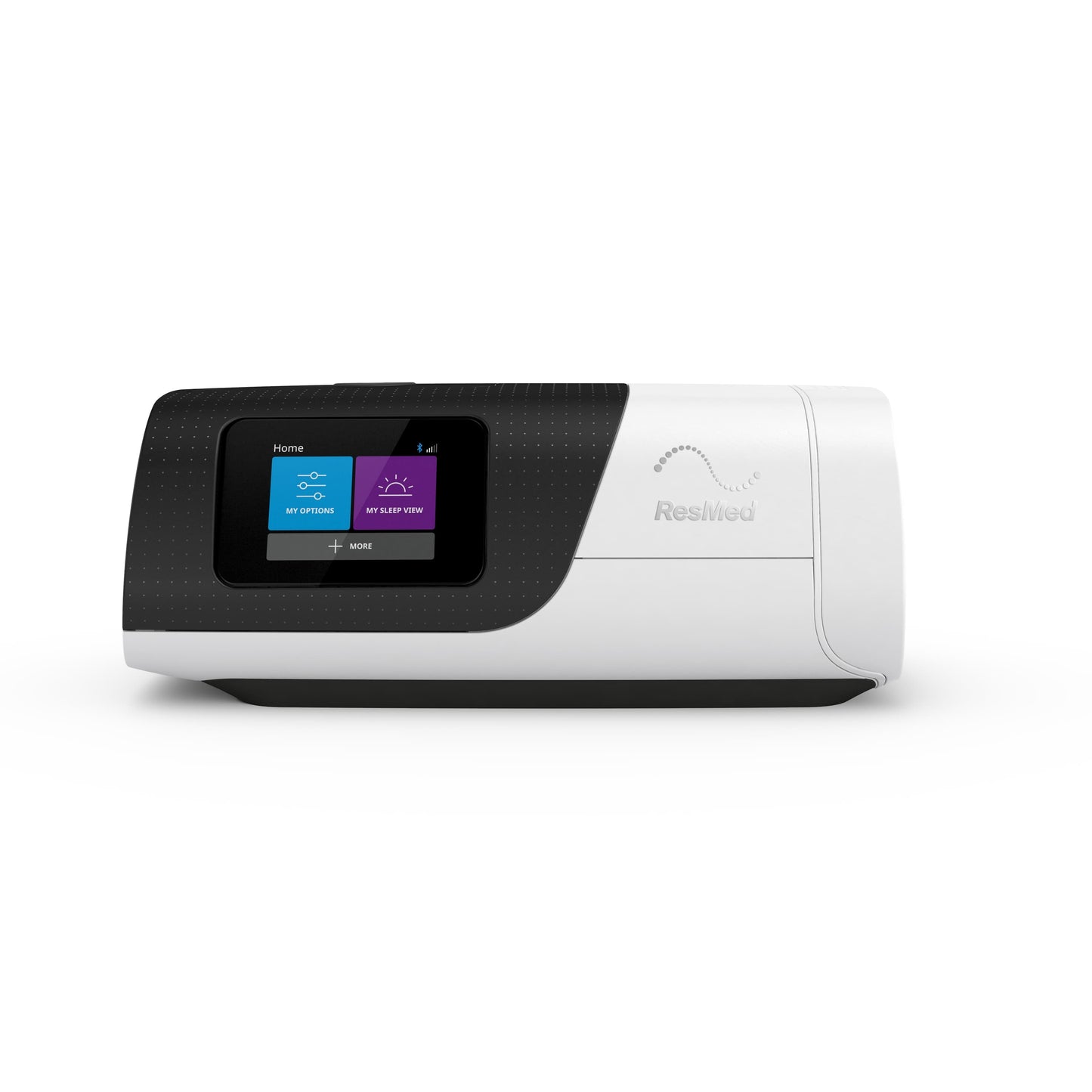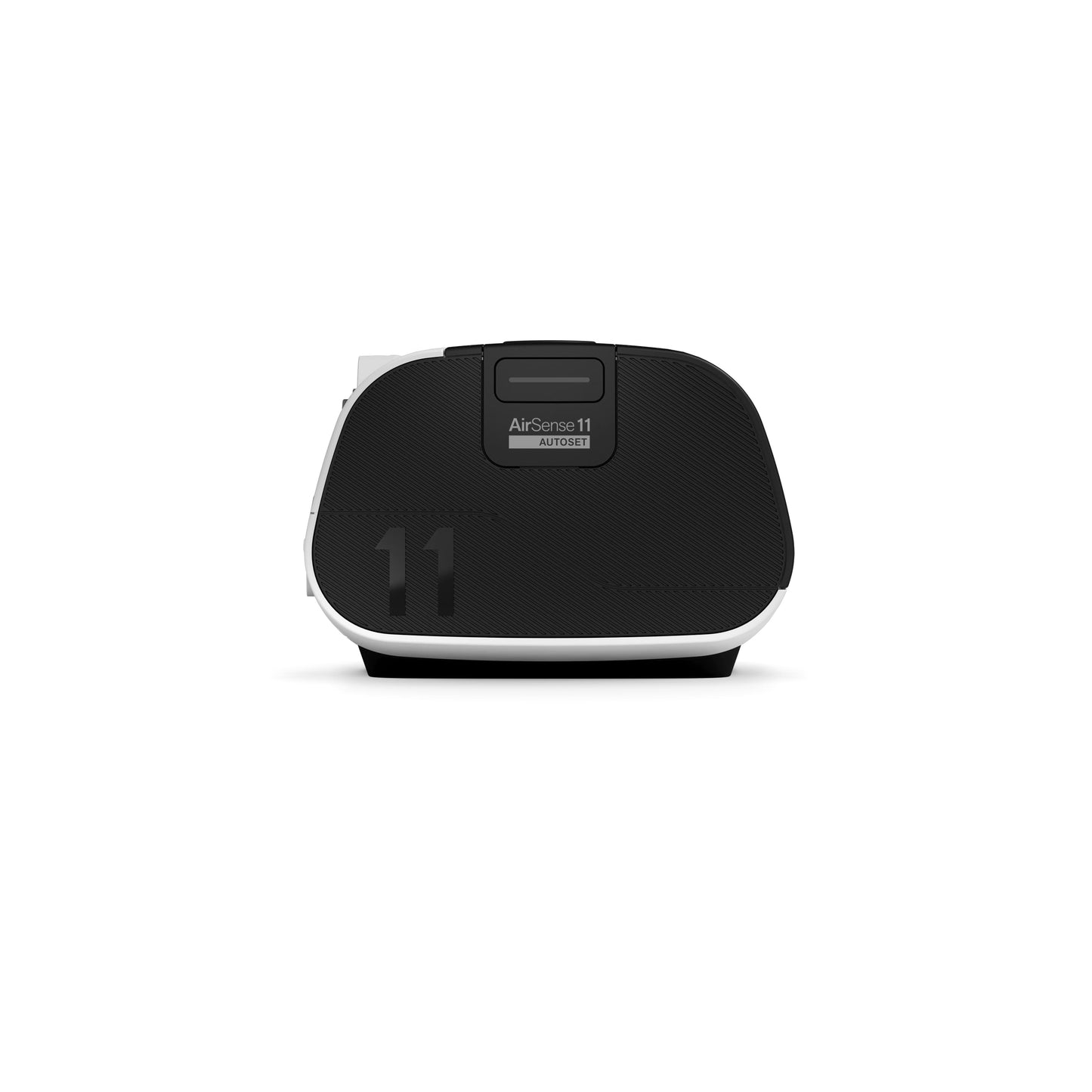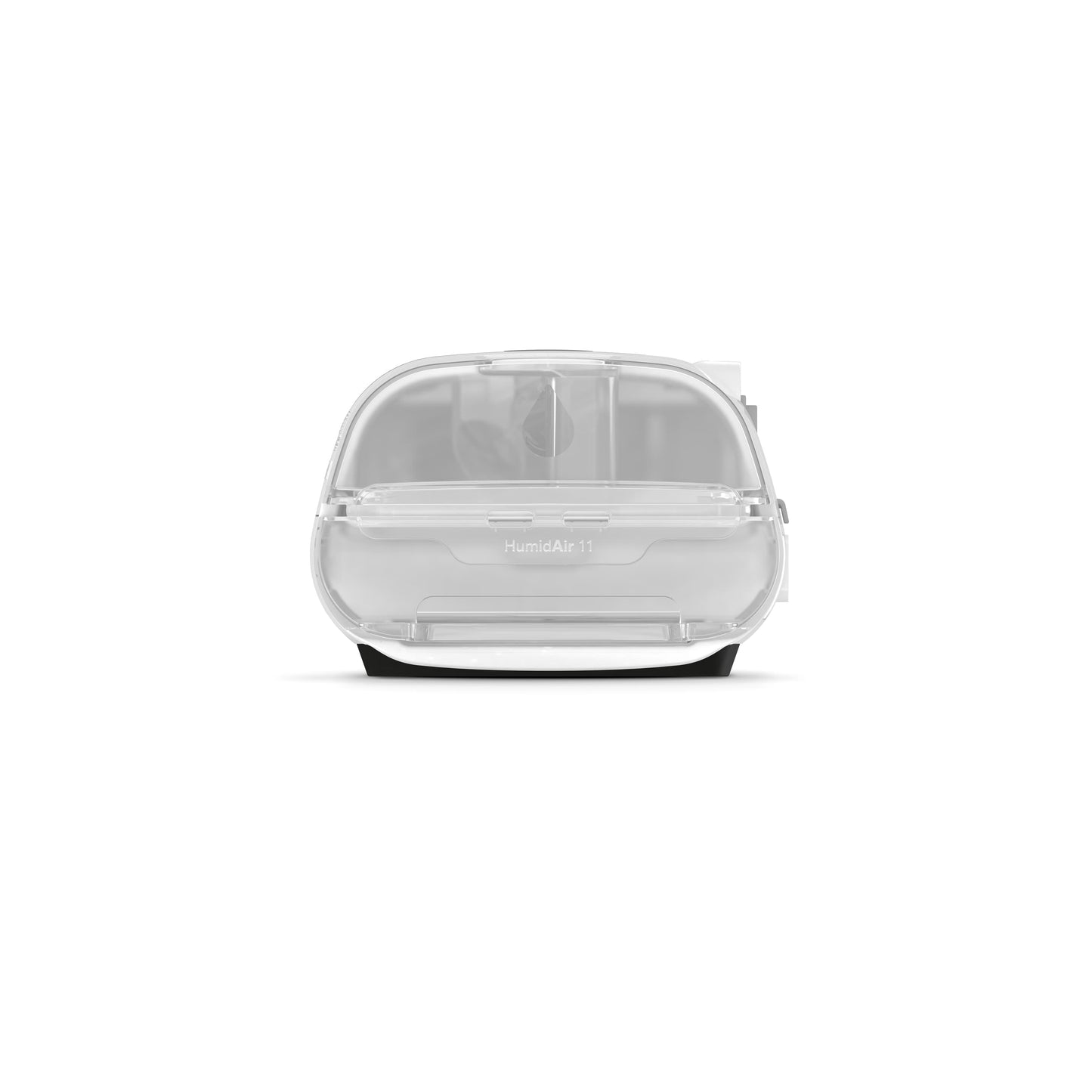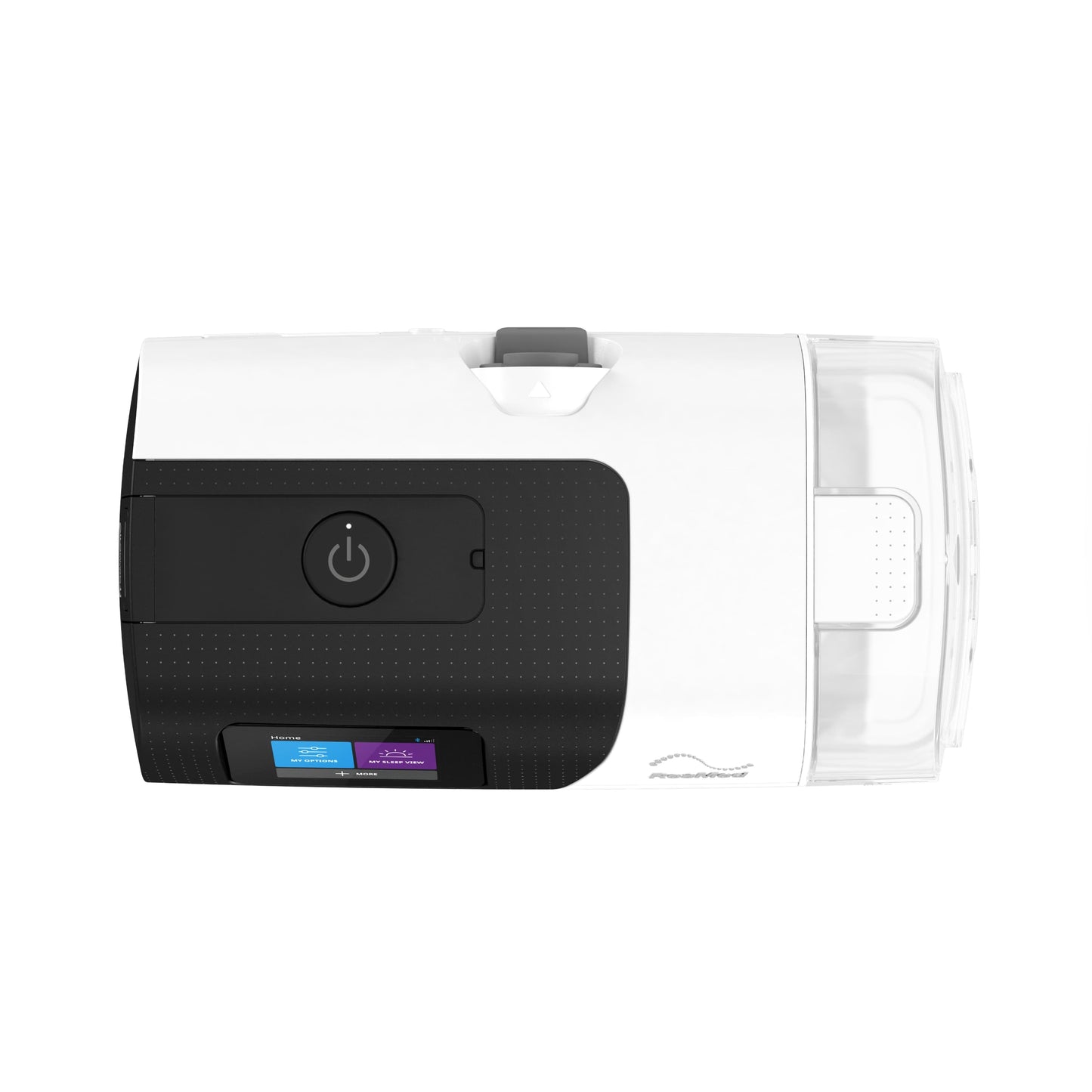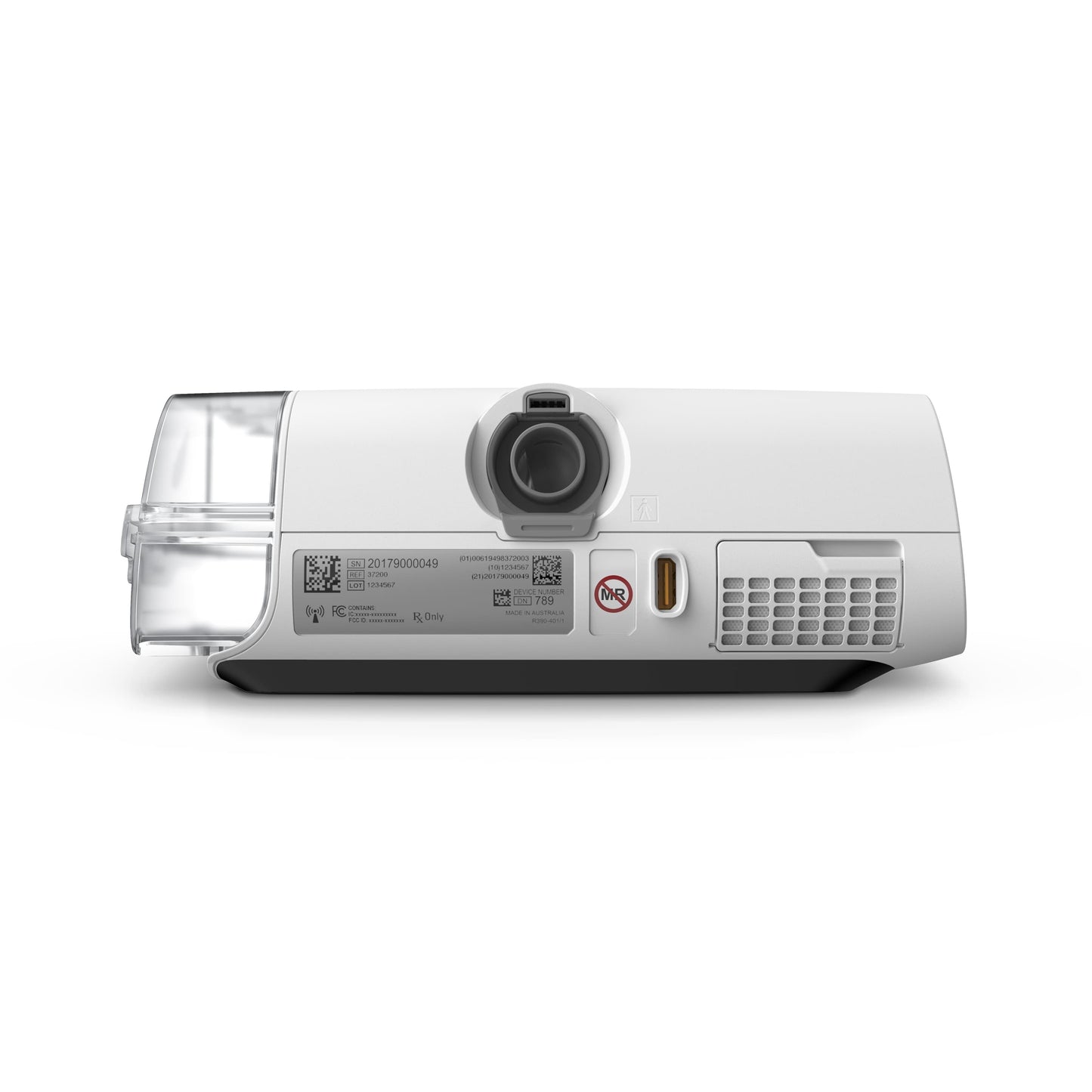 <<<<<<< HEAD