Regular price
$219.99 USD
Regular price
$360.00 USD
Sale price
$219.99 USD
Unit price
per
Sale
Sold out
Lumin UVC is the easiest and fastest way to sanitize small items and accessories. Lumin™ works with a sanitization cycle time of only 5 minutes. The Lumin™ is a device intended for home use to clean and sanitize CPAP accessories or PAP devices, including your mask and water chamber. The Lumin™ may also be useful as a multipurpose sanitizing device for personal care products (Kids toys, N95 masks, Gloves, Glasses, Cell phones, Remote, Shoe covers, Plastic hats, Swim goggles, Toothbrushes, Hearing Aid, Medical Instruments, Manicure Supplies, Nebulizers, Pens, Money, Credit cards, Sex toys, Dentures, Pacifiers, Eyeglasses, CPAP Mask, CPAP Tubing, CPAP Water Chamber / Tank and etc.).
Video Lumin UVC Multi-Purpose Disinfecting System - https://youtu.be/AvF5lsbe7No
FEATURES / BENEFITS:

Quick 5-minute disinfection cycle time;

UV light kills 99.9% of harmful bacteria, viruses, mold and fungus;

Safe and easy to use; simple one-button operation;

Cleans without harsh chemicals, activated oxygen or ozone;

Developed out of the need for a product that would not damage the CPAP device itself during disinfection and had zero risk of exposing a respiratory patient to a lung irritant (no harmful Ozone);

Can also be used as a general-purpose disinfecting system for hearing aids, dentures, pacifiers and even toothbrushes, anything that can be placed in the drawer of the system.

Video how to use the Lumin UVC Sanitizing System - https://youtu.be/T1EnMA-xBzw
SPECIFICATION:

Drawer Volume / Dimensions: 231 ci = 9.25" (L) x 6.25" (W) x 4" (H), [23.5 x 16 x 16 cm];

Dimensions: 12.2" x 8.5" x 7.75", [31 x 22 x 20 cm];

Weight: 5.5 lb., [2.5 kg];

Voltage: AC 110V 60Hz, AC 220V 50Hz;

Adapters: None needed for CPAP mask, Tubing, Water Chamber;

Comes complete with Lumin UV Sanitizer Device, user manual and sample CPAP mask wipes;

Box Dimensions: 18" x 11" x 11", [46 x 28 x 28 cm];

Box Weight: 7.4 lb., [3.4 kg];

24 month warranty.
Lumin UVC Sanitizing System relies on high powered germicidal UVC light to kill harmful bacteria, viruses, fungus, mold - easy way disinfect, sanitize. UV light will disinfect up to 99% of harmful bacteria, pathogens, and fungi that can cause infection and illness. UV light is also the safest disinfection option on the market. Powerful germicidal UVC light destroys germs and pathogens in under 60 seconds and stops the formation of biofilm build-up.
Share
View full details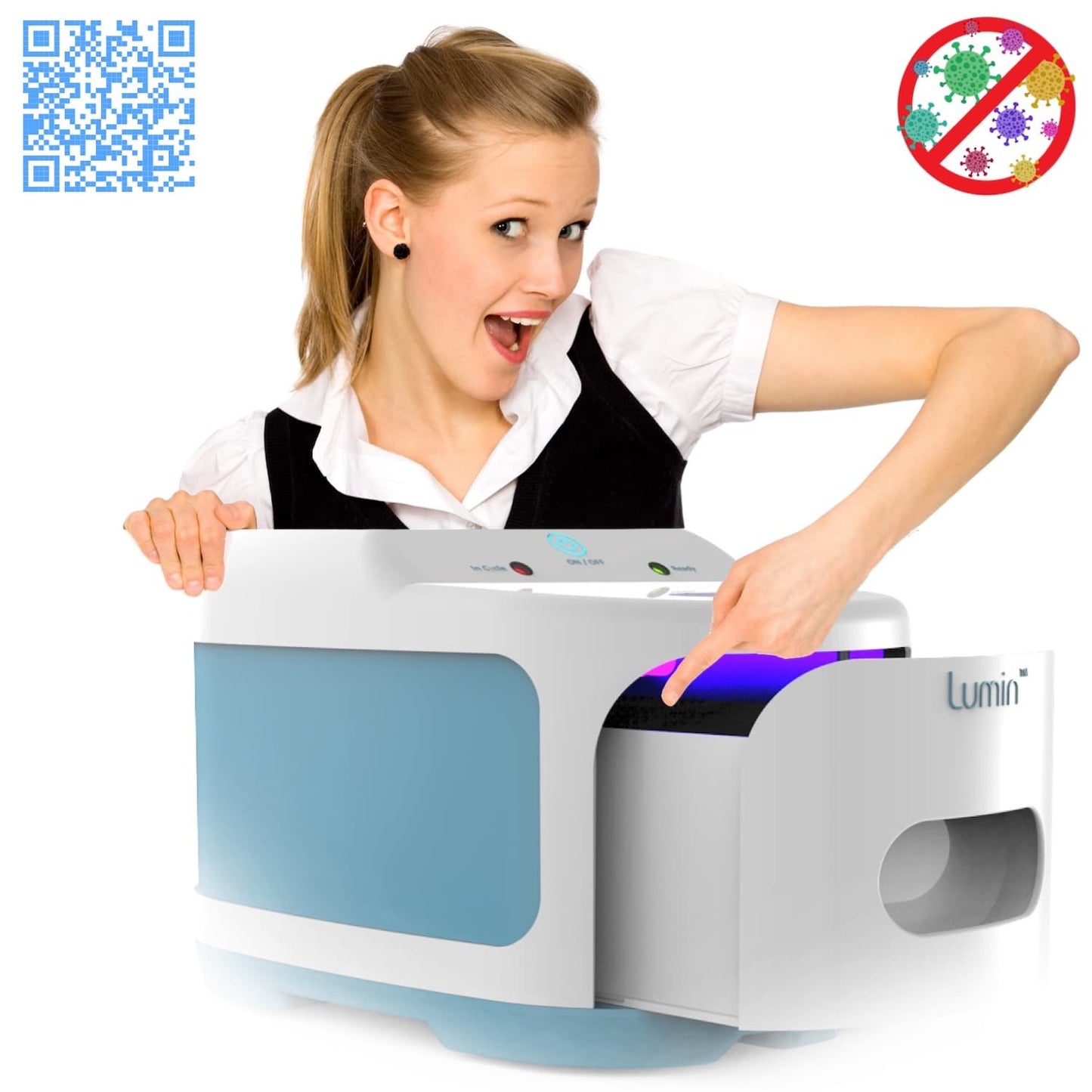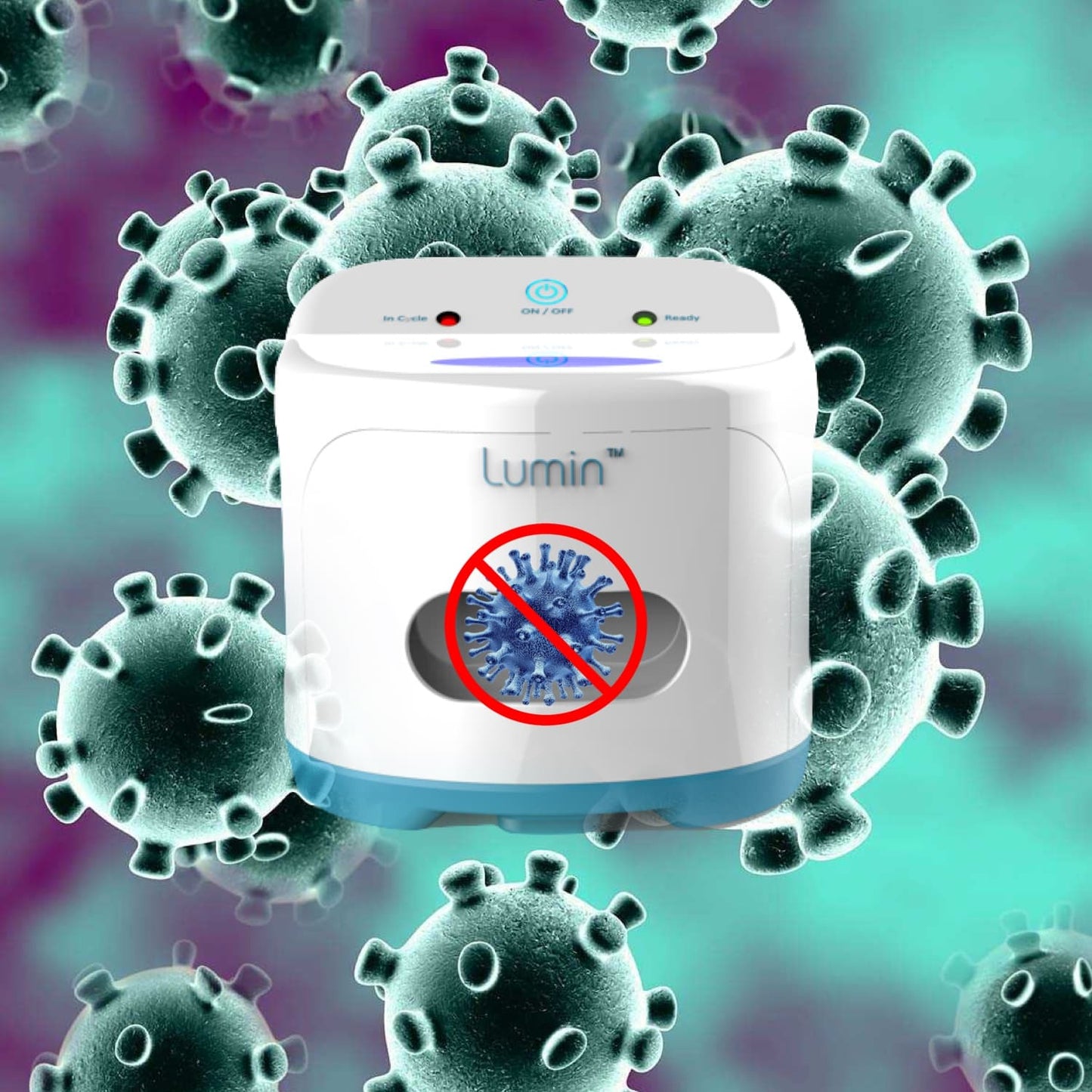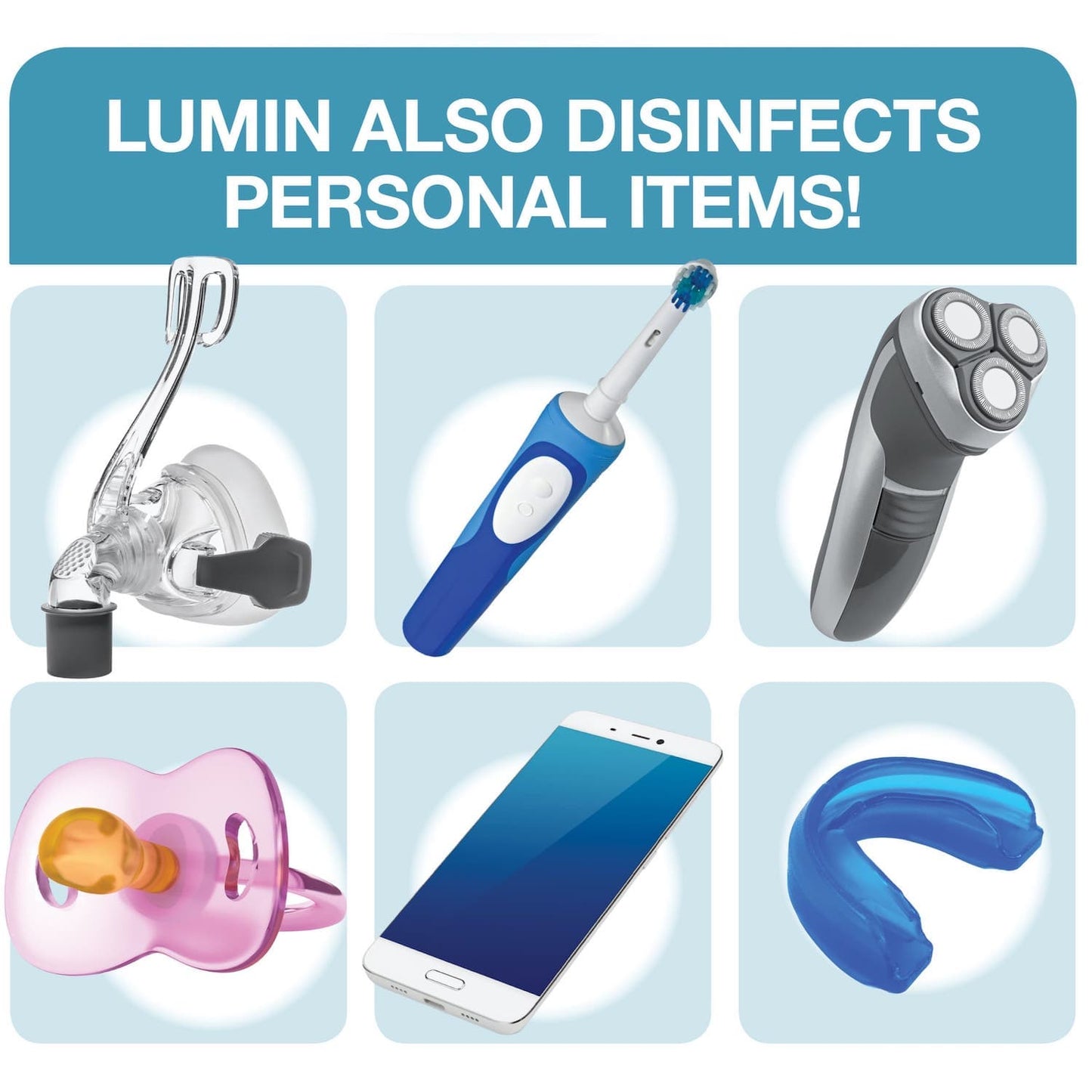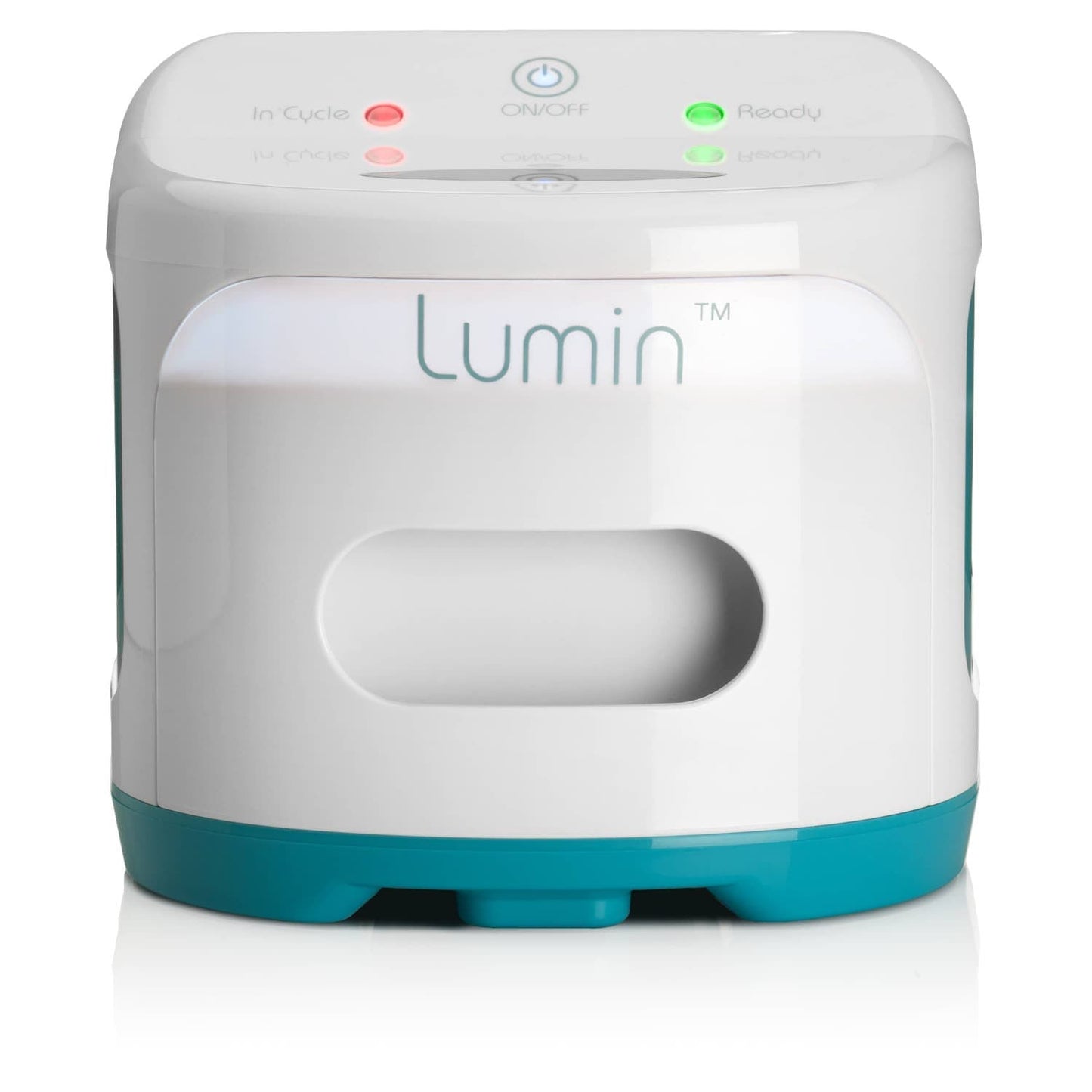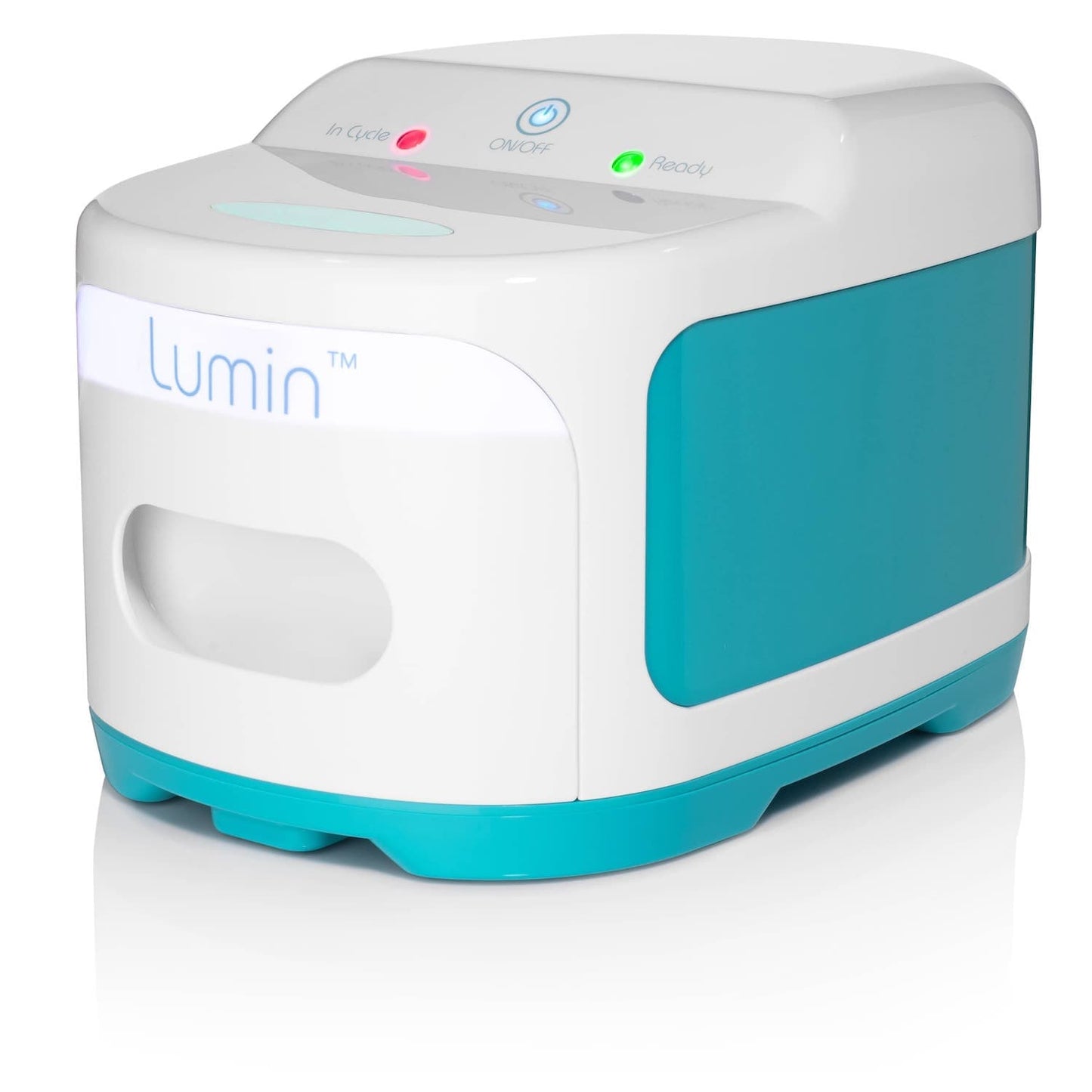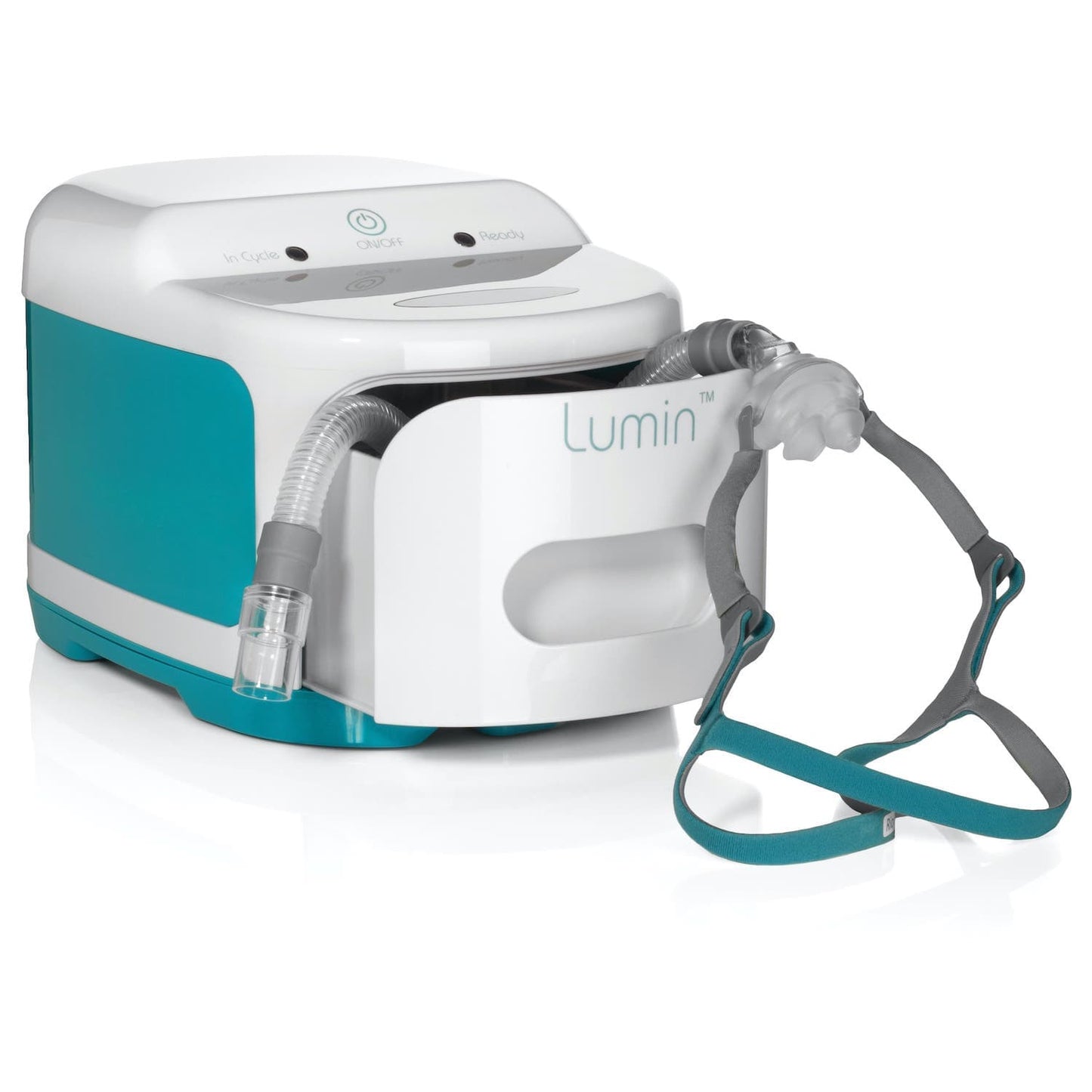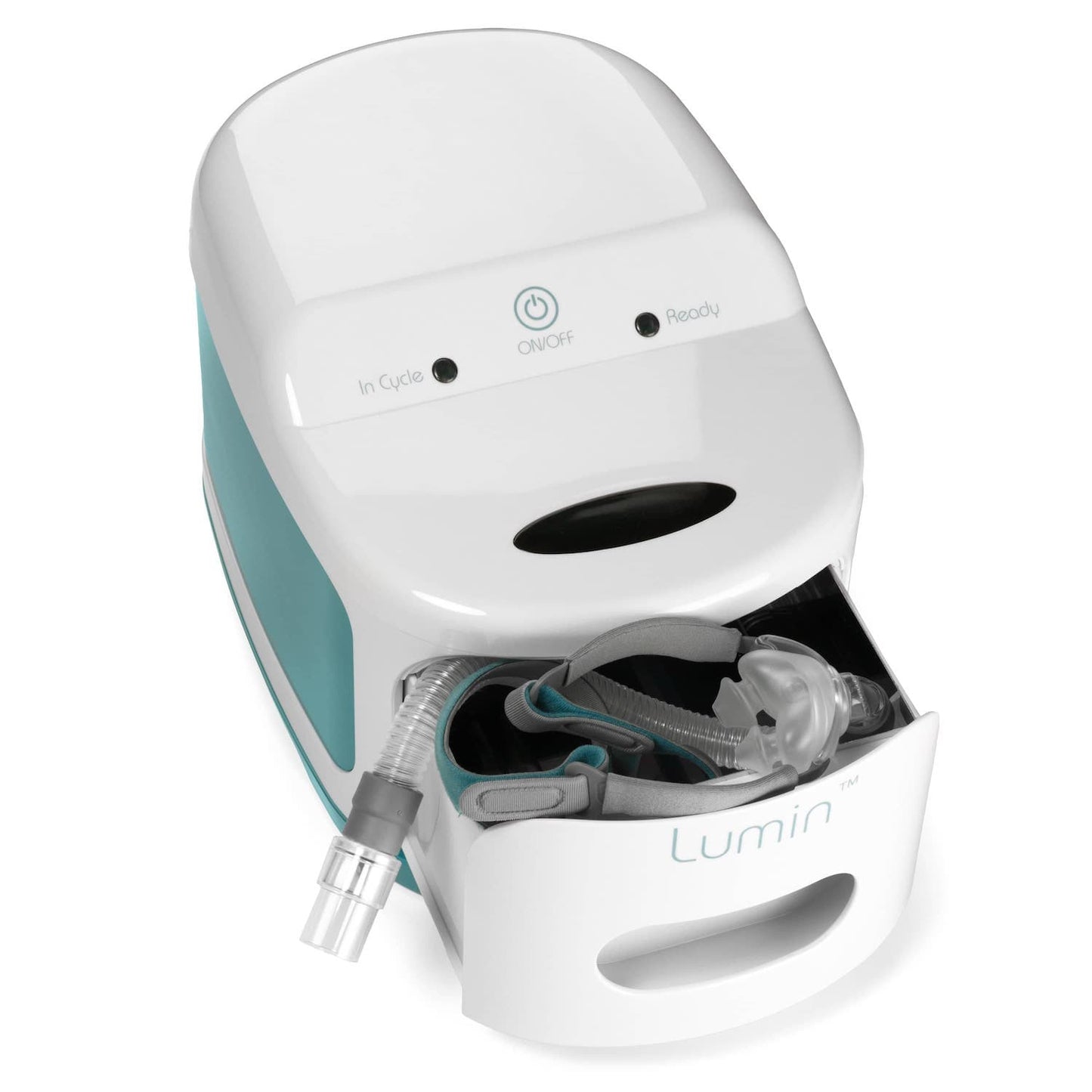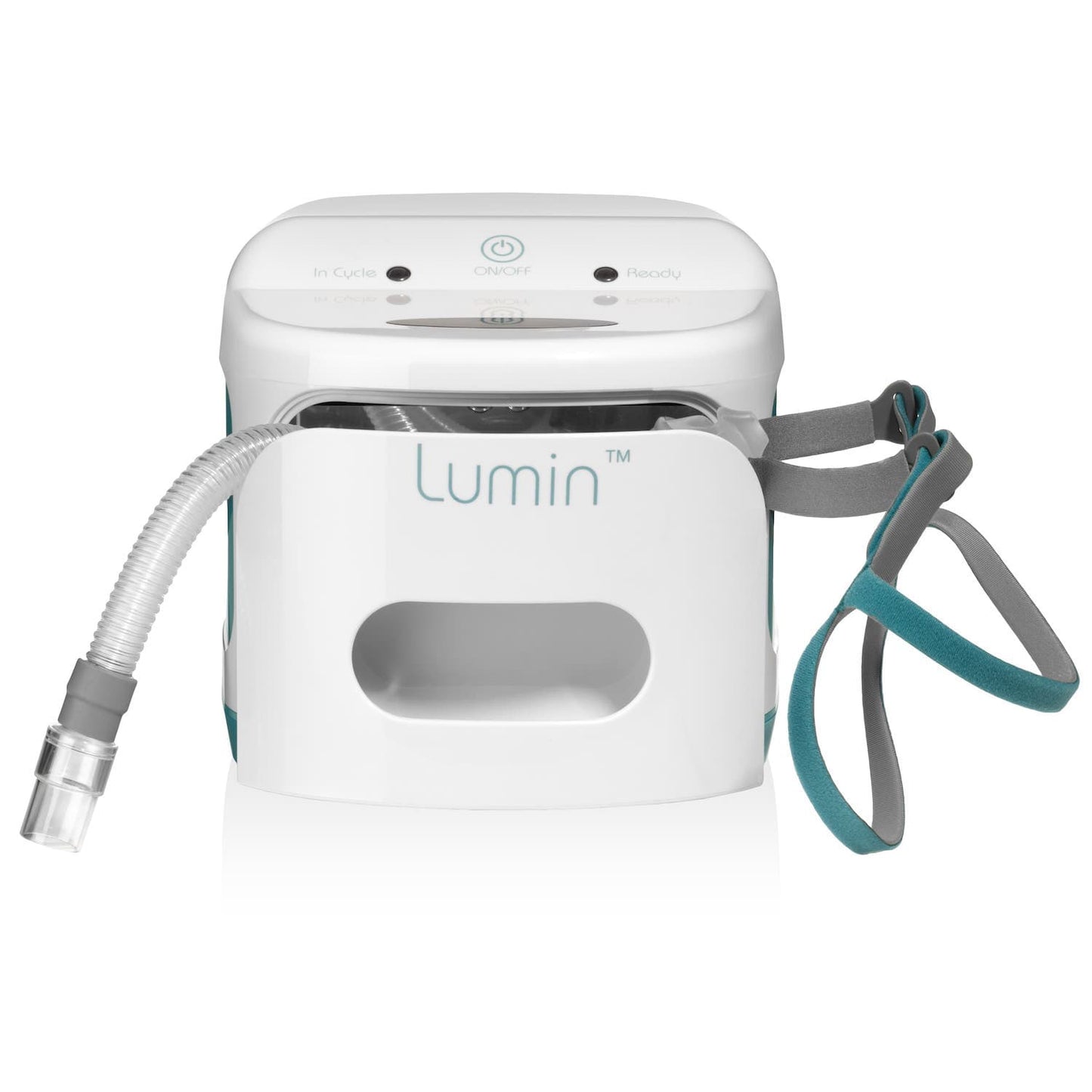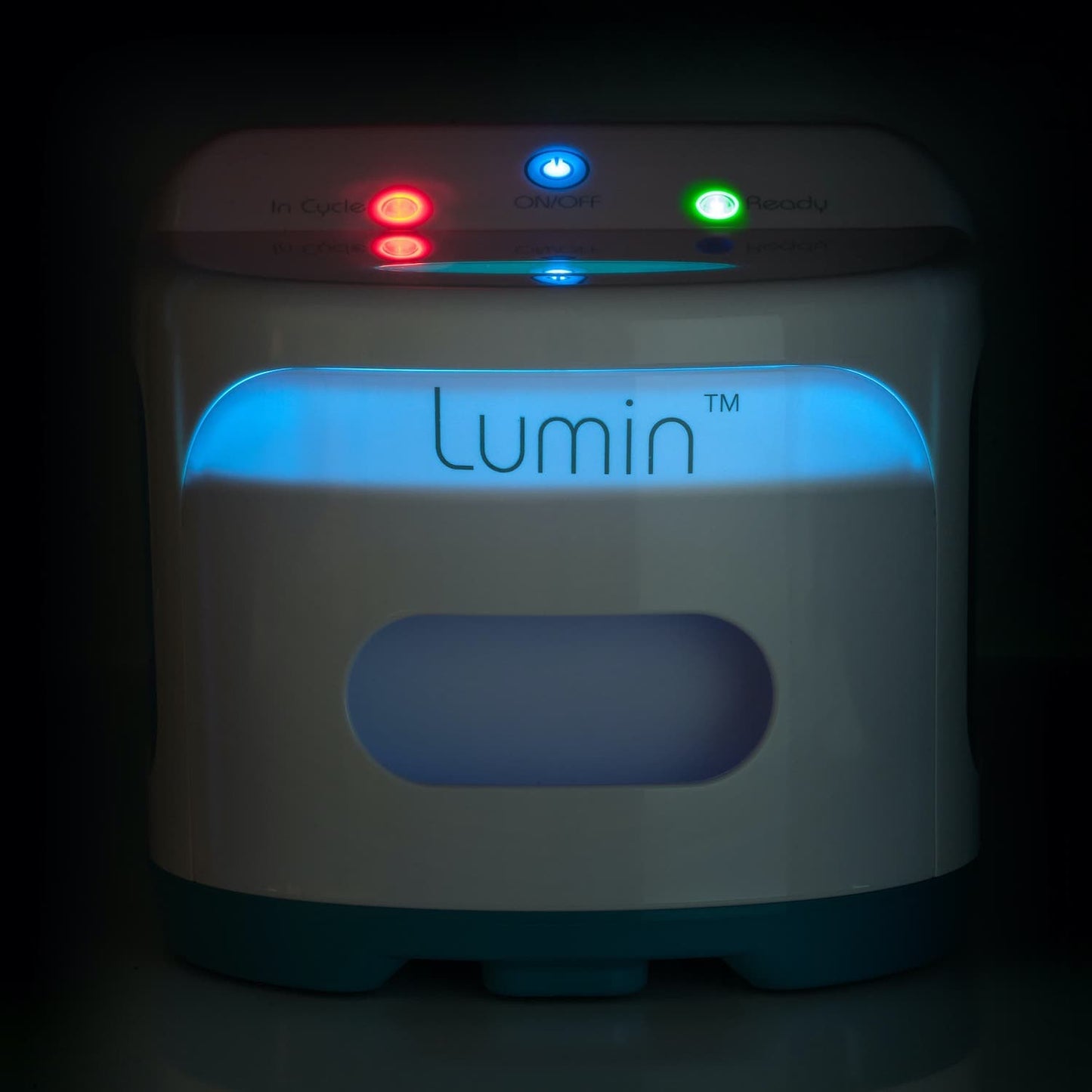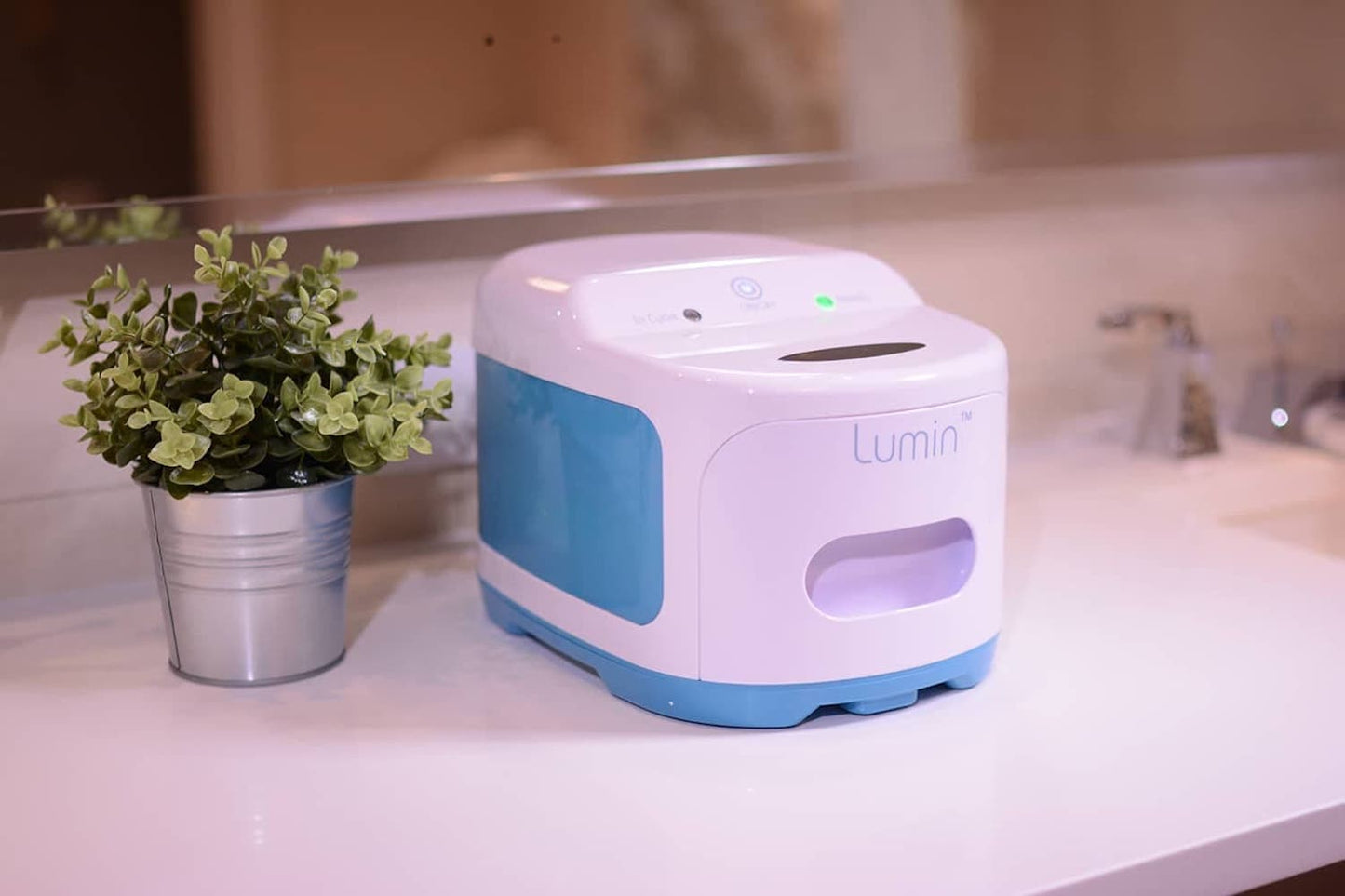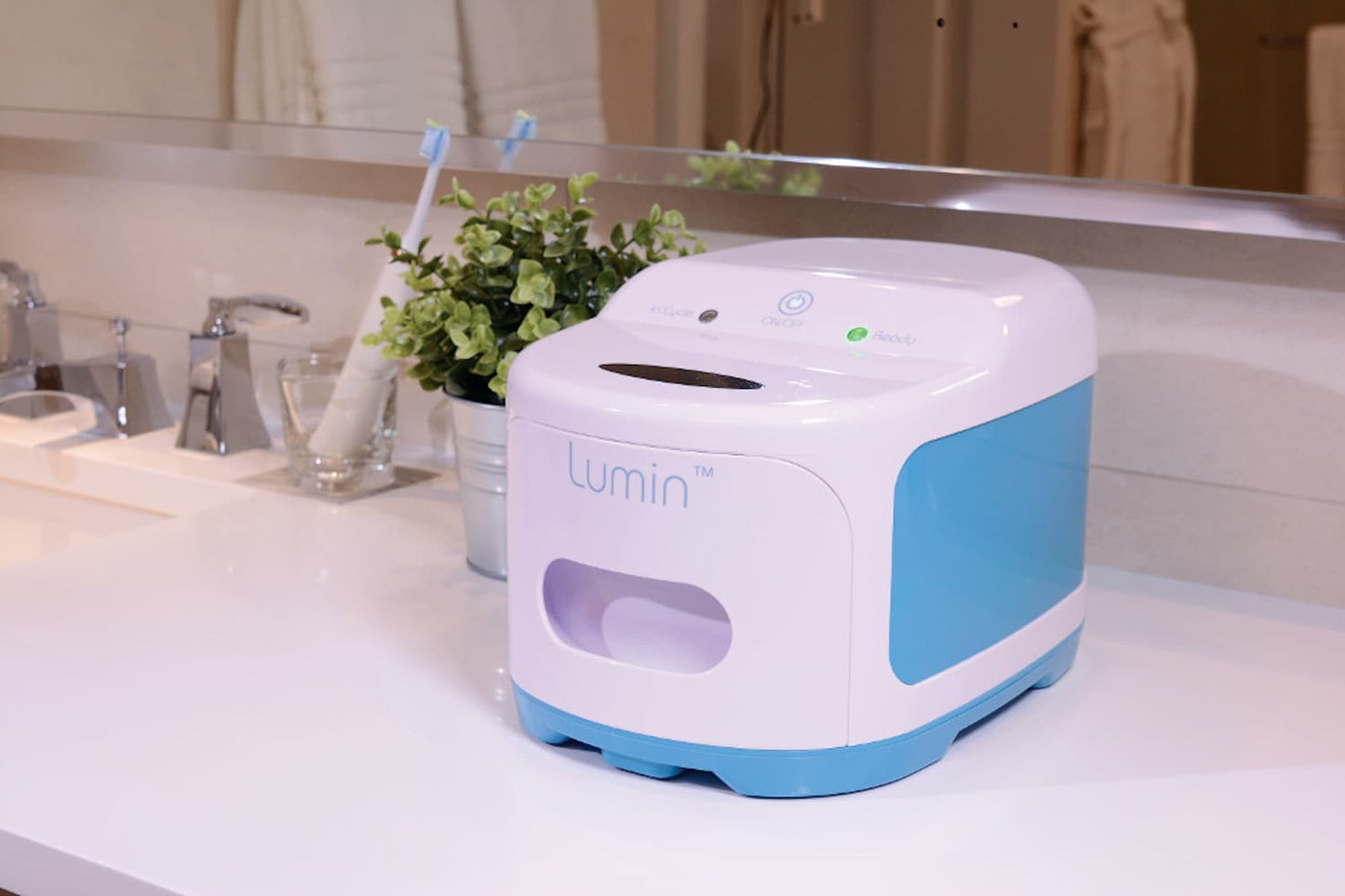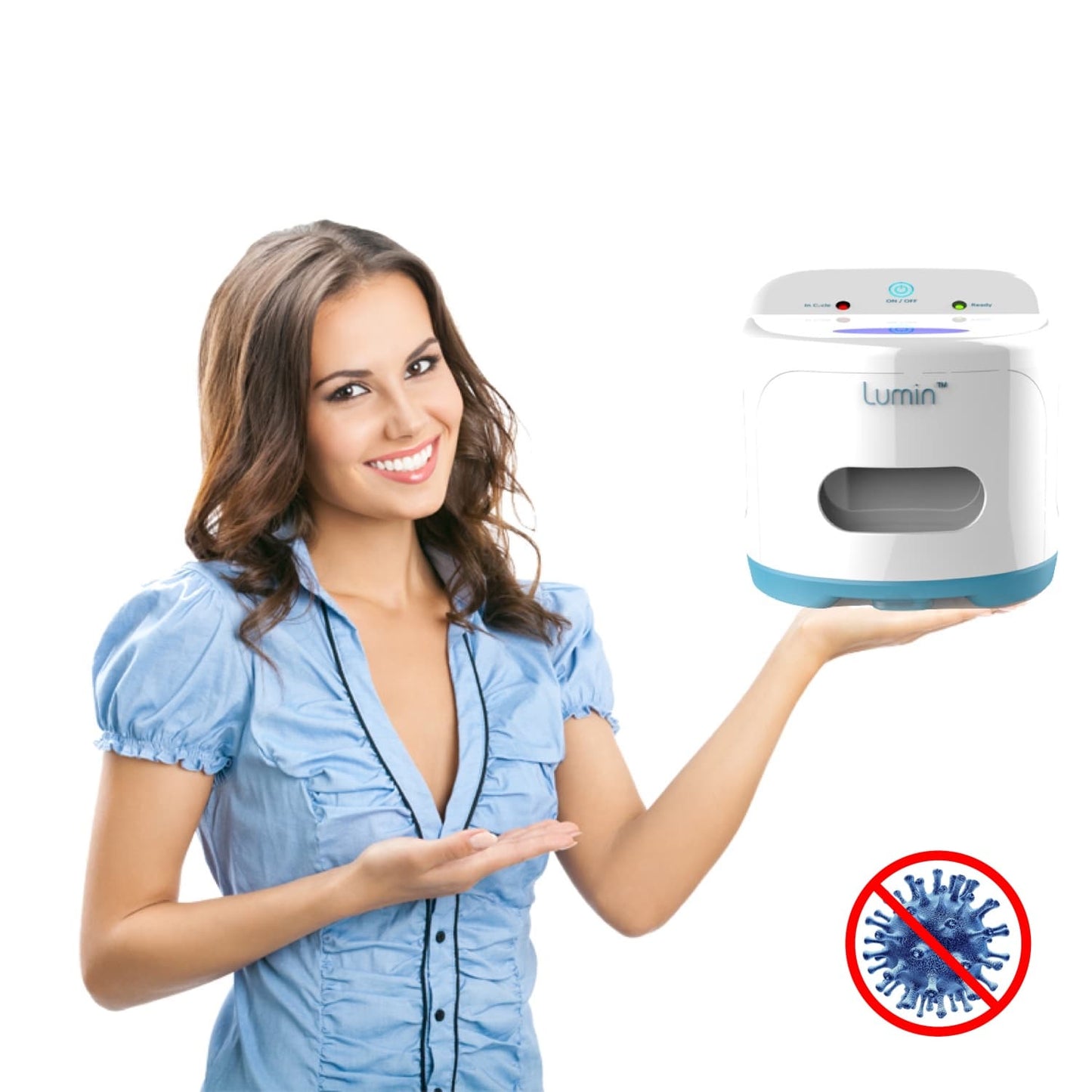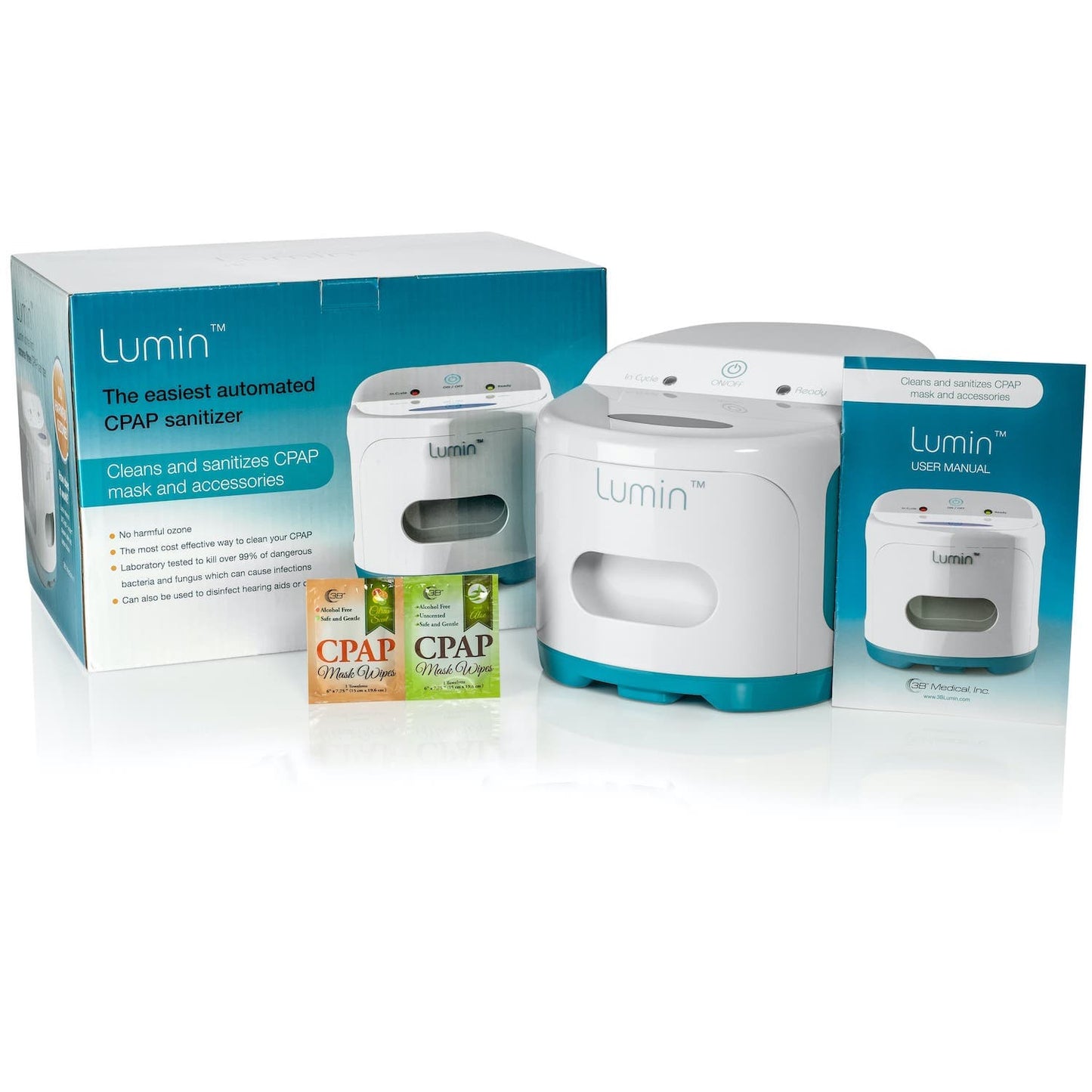 <<<<<<< HEAD