Regular price
$149.98 USD
Regular price
$200.00 USD
Sale price
$149.98 USD
Unit price
per
Sale
Sold out
Levätä is a 20 lbs high quality weighted blanket, designed to softly and comfortably reduce stress while enhancing sleep quality.
Features:
Queen Size 60 x 80 in, 152 x 203 cm;
Made with non-toxic, stable, lead free, weighted micro glass beads;
Engineered with 7 layer technology;
Includes 100% cotton outer lining, non-woven breathable fabric & polyester inner linings for maximum comfort;
Untilizes deep pressure stimulation to help improve sleep quality, restlessness and anxiety;
Easy care, machine washable, plush removable cover.
Benefits:
Researchers have studied weighted blankets' effectiveness for various conditons and discovered the following benefits:
Deep Pressure Stimulaton
The pressure from the Levätä weighted blanket, promotes a therapeutic technique called deep pressure stimulation. This technique is used to relax the nervous system. Doing so may help:
Relieve pain;
Less anxiety;
Improve moods;
Promote calmness.
Insomnia and Sleep Disorders
The pressure can help boost serotonin and melatonin levels. When serotonin increases, it can be easier to relax into a more restful sleep and induce REM cycles.
Other benefits of Levätä
Helps with Sensory Processing Disorder;
Fights Back Against Stress;
Manages Autism Symptoms;
Improves Focus for ADHD;
Helps the Elderly;
Eases Symptoms of Restless Leg Syndrome;
Addresses Symptoms of PTSD;
Soothes Symptoms of Panic Disorders;
Decreases Anxiety in Pets;
Recreates a Hug.
Share
View full details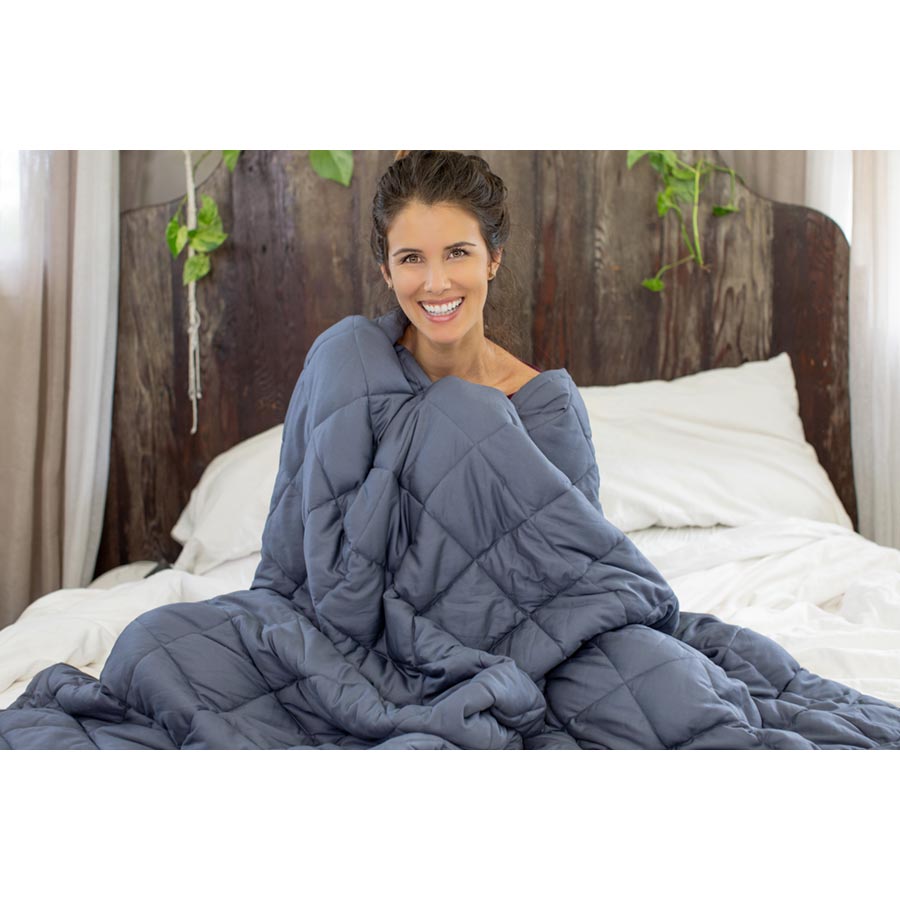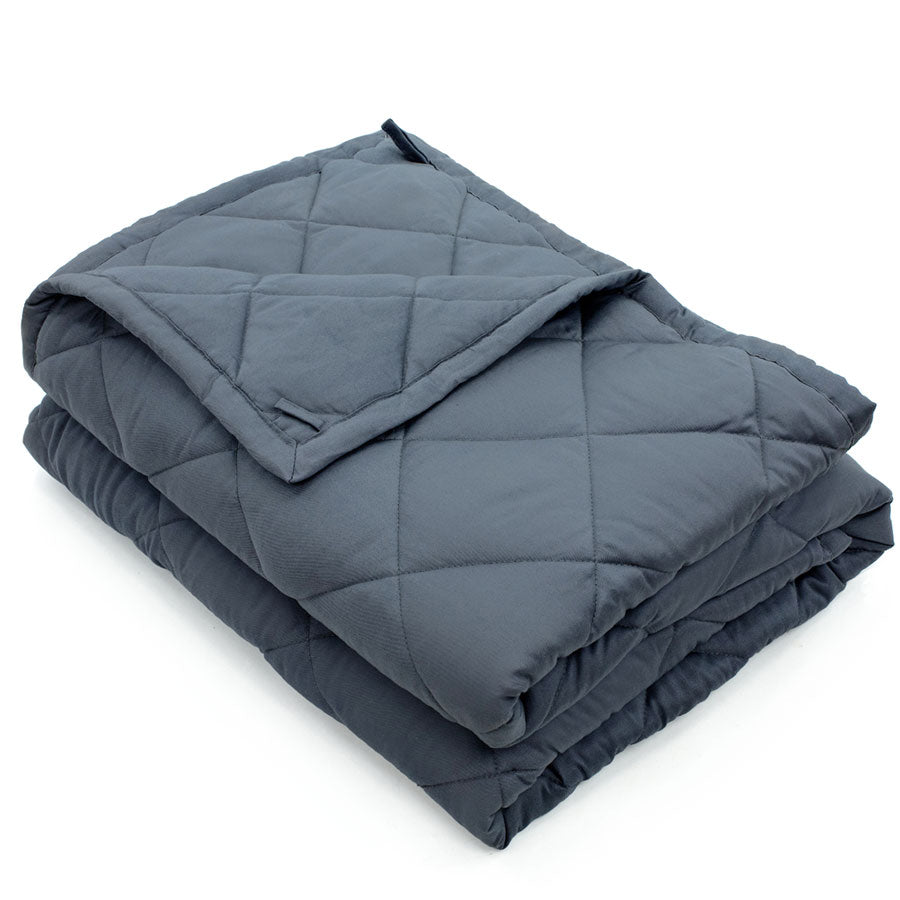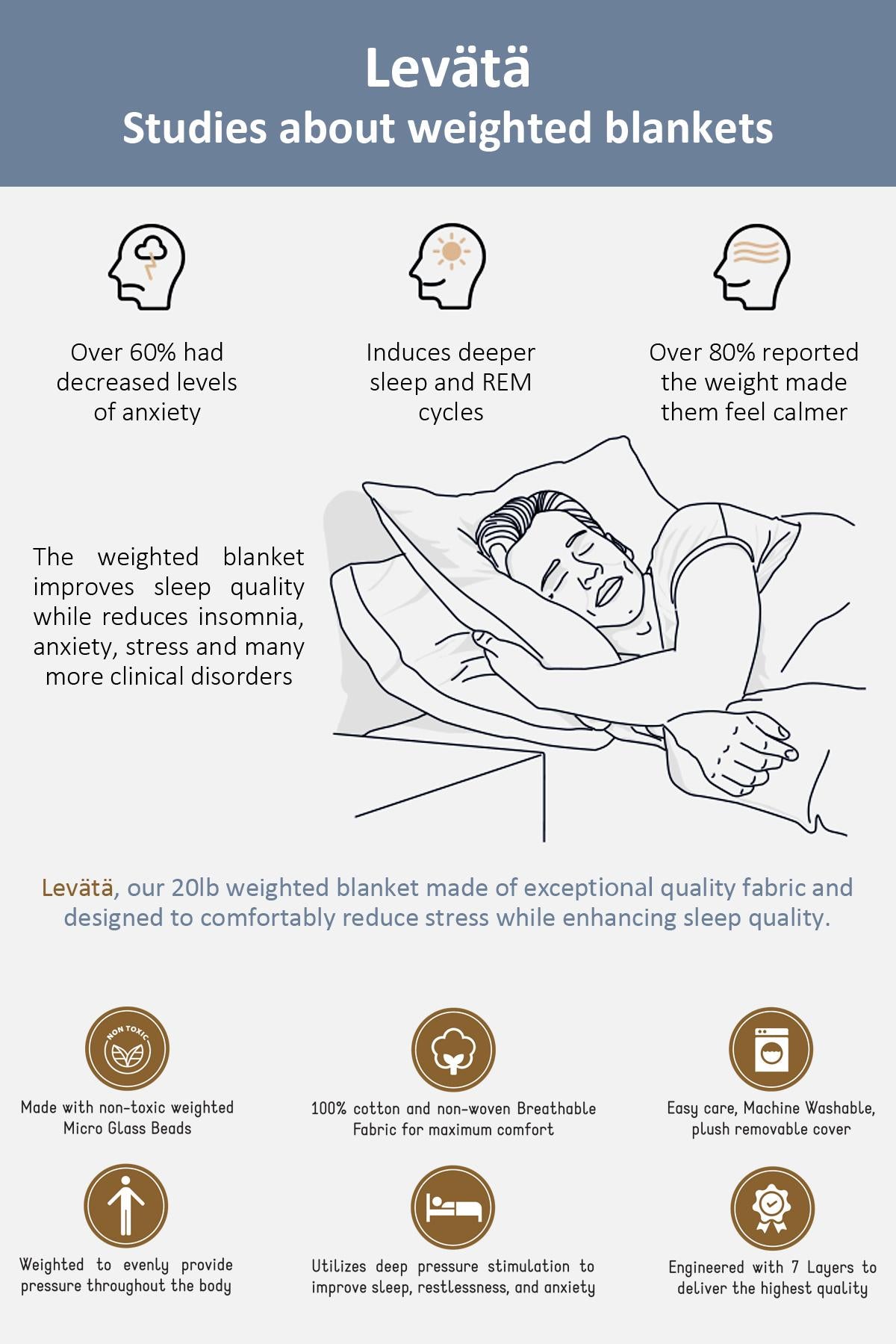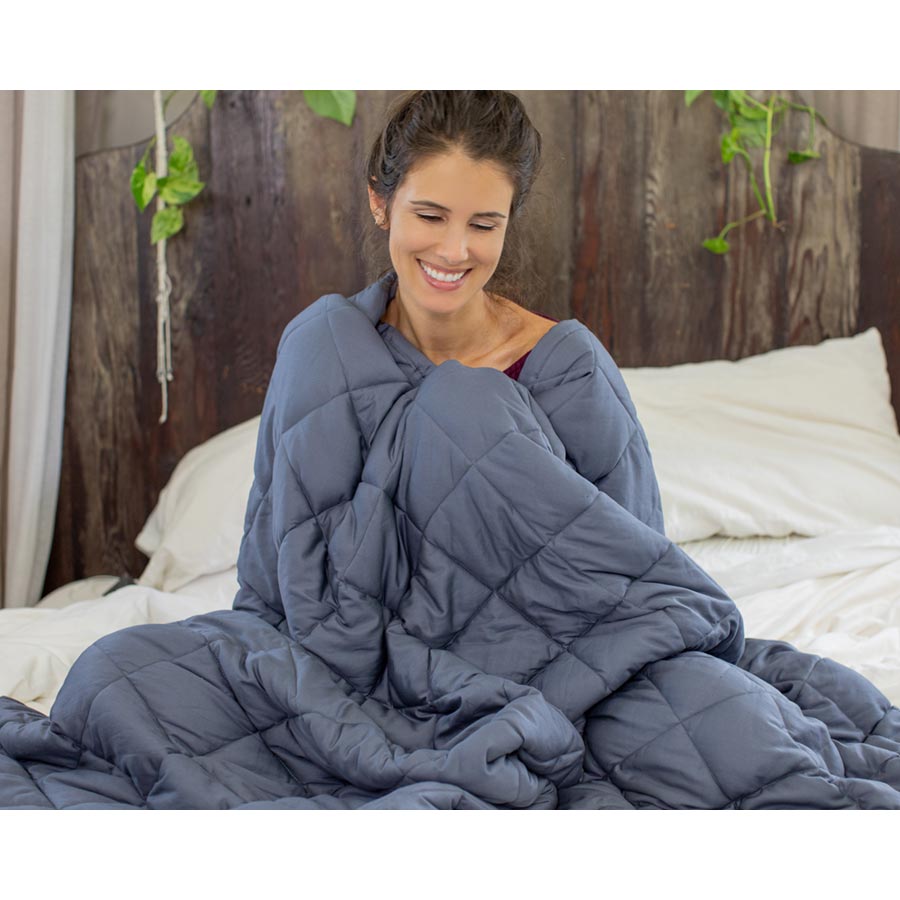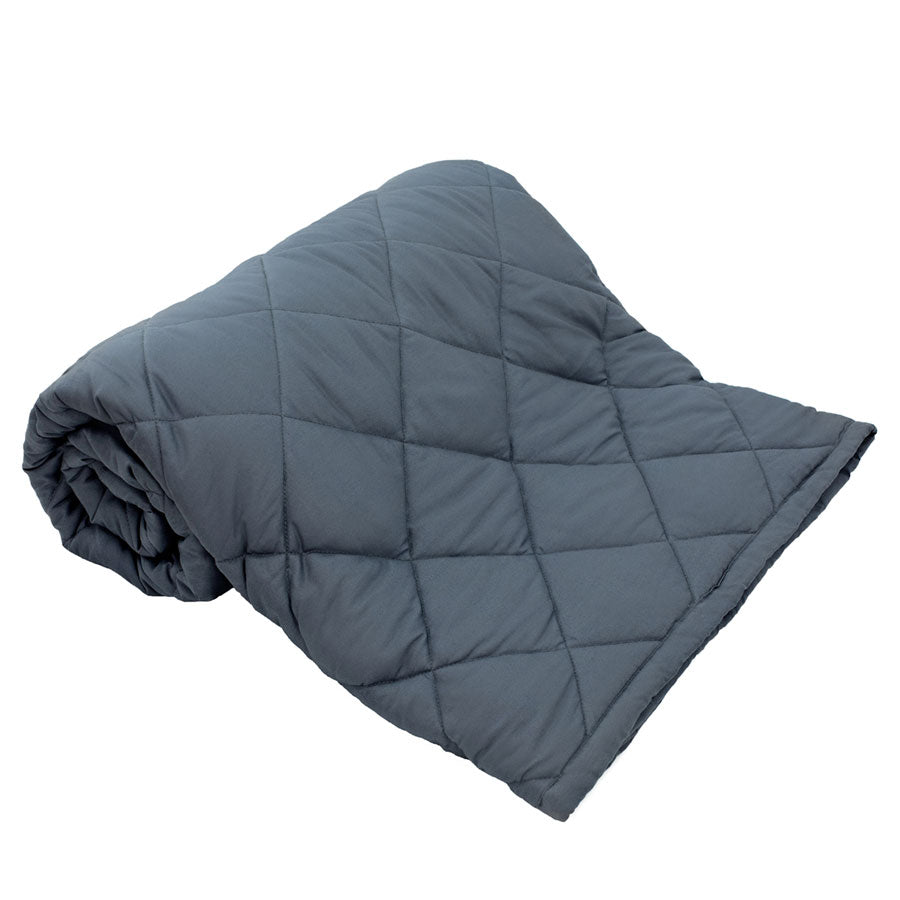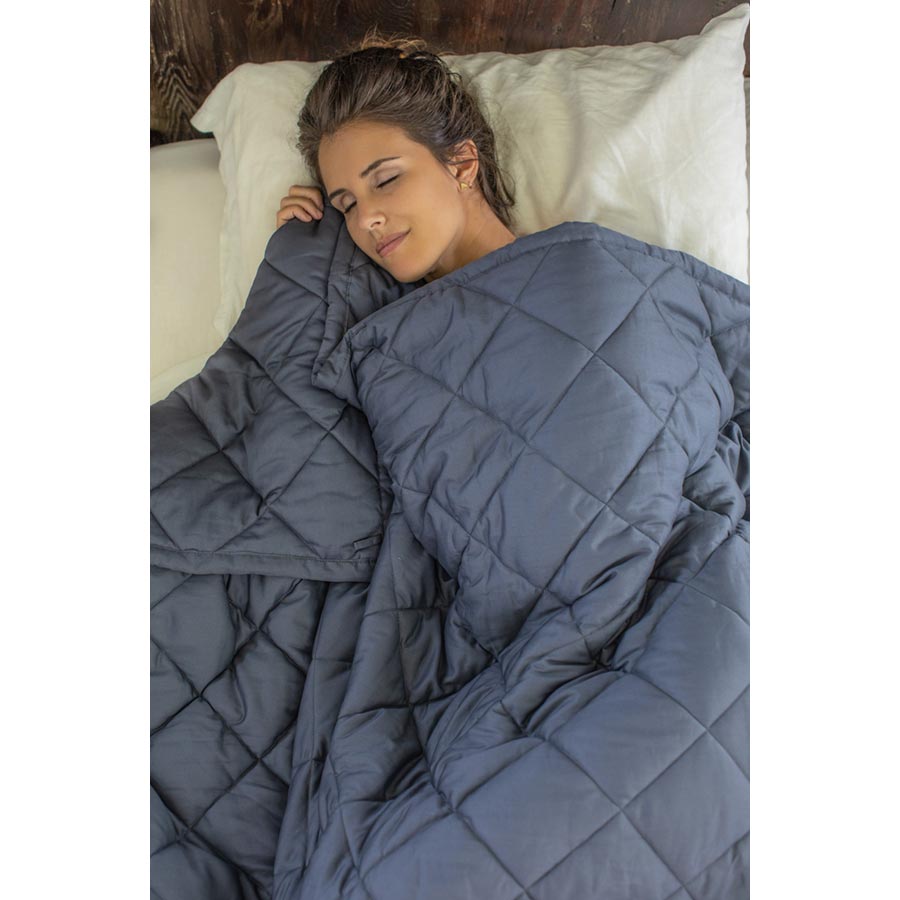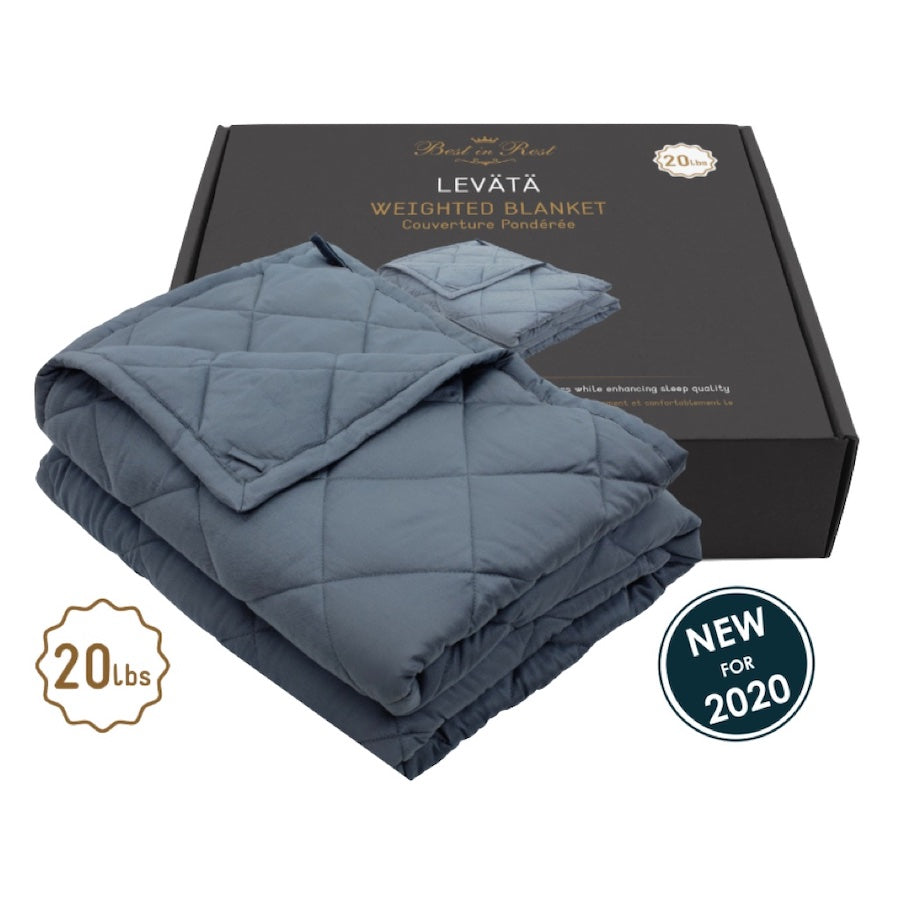 <<<<<<< HEAD